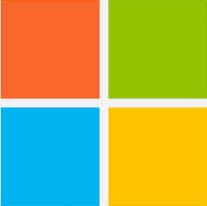 When Microsoft released Windows 8, it aimed to connect tablets and mobile devices to personal computers. Instead, it introduced a confusing interface that took away many familiar features and alienated loyal users, especially business owners whose workforce remains largely on desktops. One year later, Windows 8.1 was released, promising to bring back old options and clean up the interface. However, the system did not live up to expectations either, and business owners everywhere were left struggling to play catch-up or stick with Windows 7. Many resorted to hiring additional IT staff in response to the new challenges, as they needed people who had passed the exam 70-465 to solve new Microsoft-based problems that emerged.
Today we have so many devices and so much software available when it comes to developing integration solutions. And now that we have the option of using features like sharepoint analytics, improving productivity and gaining access to data and vital information within a business has never been easier. Companies that employ field workers can utilize things like dispatch software to organize their field workers effectively.
The latest version of Windows still included many of the issues plaguing users, such as the confusing Metro interface and a missing beloved Start button. After updating to 8.1, it may have seemed as though your computer couldn't decide if it was a mobile device or high-end desktop. Windows 8.1 also presented a steep learning curve requiring additional training and time. With all of the negativity surrounding the Windows 8 moniker, it looks as though Microsoft may be ready to move on.
Now, businesses are holding their breath for the next release of the Windows system. While nothing is certain just yet, most signs point to the next update being called Windows 9, although it could just as easily turn out to be Windows 8.2. Either way, developers and businesses alike are hoping that it will fix many of the issues with Windows 8.1 and be more accessible.
Official word on the new release probably won't come until Build 2014, Microsoft's annual developer conference scheduled for the beginning of April. Fortunately, patents and job listings can grant insight into the plans. Early predictors indicate the software will focus on cleaning up the Metro interface and more integration with the Windows Store. The Metro interface in particular created problems and confusion for those upgrading from the older Windows 7 to 8 or 8.1. Choosing the right software can be difficult, you will want to choose software that supports your business needs, such as a Together mentoring platform. A Together mentoring platform will ensure that your employees are mentored and will check on their relationships – how useful! You may however just be interested in Windows software…
In the newest version, it is unlikely that the interface or any of the other major changes will be reversed, so businesses must take a good look at the options available. Whether the release is known as Windows 8.2 or 9, it will require the most of Microsoft's attention, meaning less support for older versions like Windows 7 that many businesses still operate on, and is still widely available on new systems. This leaves business owners in a tough situation. With the uncertainty surrounding the new software's release date, specifics, and even name, it's hard to make the right choice just yet.
Electing to upgrade to the new system will present a significant challenge to many businesses, especially those still running on Windows 7. Unfortunately, the streamlined Metro interface and mobile to desktop integration seems to be Microsoft's main focus. However, if the traditional windowed interface works better for you, there is a silver lining hidden in Windows 8.1 that could help. Hyper-V is a feature that allows a user to utilize an older-style Windows 7 virtual desktop on their device. This option was well received and widely used in Windows 8.1 and should be expanded in the new release.
Hyper-V, on the other hand, is one of the only improvements that Microsoft added to Windows 8.1. Many of the same problems that companies faced when upgrading to Windows 8 are still present. A revealing statistic showed that the most widely used feature in 8.1 was the ability to switch back to a traditional desktop. Is this a predictor of what is to come in the new Windows release? A step forward masked by a step back?
While many businesses may be hoping for an overhaul and return to the traditional desktop view, it does not look like that is going to happen. Therefore, it may be best for companies to consider waiting until after the rollout of the new software to decide what path to take, especially if the new Windows continues down the path it has been going. However, the new release may offer more accessible features and greater versatility, making it more viable in the workplace and an easy tool for professional technology managers to deal with.
If Microsoft has learned anything from their Windows 8 line, the new software will be more functional and easy to use. Perhaps the most interesting leaked information is the rumor of a new code name for the software: Threshold. Is it finally time for Windows to cross over the mobile to personal computer barrier in a way that will work for businesses? We'll find out in the coming year with the new release. In the mean time, if you're looking for a local IT consultant to help you make heads or tails of your options, please contact us today for a free initial consultation.
Related Posts via Categories