KANSAS CITY IT CONSULTANTS.
On-Site IT Consulting Across Kansas City
It's been said that smart business owners surround themselves with people smarter than they are. That goes for IT consulting too. If you're not an IT consultant, you don't know what you don't know. And that can cost you in profit and productivity, without you realizing it.
That's why it's critical you have an IT consultant on and by your side. After all, your business depends on technology. The better it runs and meets your unique needs, the better off your business will be.
IT consulting that will solve your challenges, not create them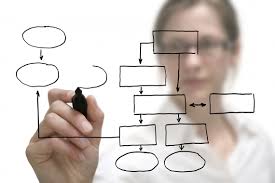 From planning and purchasing to implementing and managing, there are many stages in your hardware and software lifecycles. Now add constantly changing technology to the mix and it's easy to see why it's so hard to keep up.
Invision's IT consulting takes the guesswork and unknowns out of your technology. We look at it as a whole, evaluating your current solutions and needs and matching them to what you'll need in the future. All the while, we keep the big picture of your systems and network in mind so anything we suggest or implement won't create conflicts.
Local IT consulting really matters
Just like shopping and eating local, there are benefits to using local IT consultants too.
Local IT consultants earn a local reputation. Ask colleagues or others who have businesses with similar IT processes, and you'll learn Invision is a Kansas City favorite.
It's easier to keep track of businesses in your own city. Learning your IT consultant went under means you'll be scrambling for a replacement when you need one most.
If experience matters, and it should, you'll want to work with a local IT consultant so you know exactly whom you're dealing with instead of an offshore or start-up firm.
Some computer issues cannot be solved remotely. We're talking a short drive versus a plane trip. And airfare is expensive.
Subcontractors are self-employed, and can't always be held accountable for their work, nor do they answer to anyone. Using subcontractor IT consultants can leave you in the middle of a "who's responsible" tug-of-war.
Invision IT consulting is here when you need it – yes, just minutes from your Kansas City-based business. See our video below: