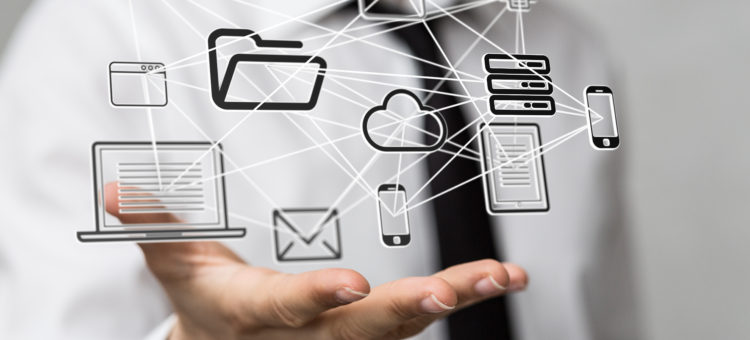 Running a business is all about creating efficiencies and Strategies to Improve Business and Company Growth in everything you do in order to improve profit margins, satisfy customers and be competitive in your marketplace – all of which spur business growth. The lowest hanging fruit on the efficiency tree is having a computer network. Using a computer network isn't only the low hanging fruit, it's also the most critical technology solution you can bring to your business. For this reason, having the right network management service provider can mean the difference between having a good network and an improved business reach, or missing out on those vital moments with clients and customers, and which can have an adverse effect on your business. Having a good network also means that it can benefit any marketing that you intend to do for your company, which could be things like social media, SEO, and growth hacking marketing, of which growth hacking is explained further by websites like Chartattack. Having a secure computer network means that the business can connect more with consumers and also other business associates, ensuring that the business can grow exponentially.
What is a Computer Network?
The word "network" insinuates that there are many computers involved. The fact is that as few as two computers can be networked, so if you think your business is too small for a computer network, you're missing out on the benefits and sabotaging efficiency and ability to compete.
Networked computers are merely connected to one another, no matter how many there are. They share data and resources between them. A peer-to-peer computer network means the computers are connected directly to each other. Also, computers can be networked through a central file server. Your IT support provider can help you decide whether a peer-to-peer or a server-based computer network would be the best fit for your business. For a lot of businesses having a good Content Delivery System (CDN) is important and ensuring you regularly look to improve CDN performance is something worth keeping an eye on to keep competitive in your market.
It's common for companies to start out using a simple peer-to-peer computer network and switch to a centralized file server when business growth warrants it.
Key Benefits and Uses of a Computer Network Server
Storing and organizing files. A server serves as the centralized, primary keeper for all of your files. Computers connected to the network can access files to use, share, modify, etc. Rather than employees emailing documents back and forth and saving them on their desktops, they access and save them on the server, which is more collaborative, secure and efficient, not to mention safer.
Despite repeated requests and warnings, employees often fail to backup important files. A network server can be backed up on a regular schedule, keeping all your critical files safe in the face of an emergency or disaster.
Sharing and saving resources. Computer networks can include and connect more than just computers. Printers, laptops and tablets can connect to the network and access files saved there. No more emailing files to other devices. No more copying to USB drives. No more buying individual printers for each workstation. Print, copy, change, save, etc. from any device that is connected on your business network (and from anywhere with a wireless computer network).
Eliminating Mac vs. Windows debates. Today's computer networks are manufacturer agnostic, which ends the debates between your Mac-loyal and Windows-loving employees. When properly configured by your computer network support firm, your server plays nicely with any iProduct, Android or Microsoft device.
Supporting flexible work environments. From an employee-productivity perspective, one of the best uses of a wireless computer network is working remotely. Take a laptop to a meeting and create a document. Save it on the server. Return to the office and access that document from a desktop. Save it on the server. Wake up at 3:00 a.m. with a great idea then access and add it to the document from home or on a business trip.
Accessing and saving costs on software. Depending on the software, it's possible keep it on the server and access/use it there rather than on individual computers. This saves you from investing in multiple licenses for each user, which is extremely cost effective.
Improving network security. Password policies are much easier to enforce when you can require (on the server side) users to change their passwords occasionally before being able to access the server. "Slacking off" can be curbed by blocking server-side access to specified apps. Your server can be configured to follow access levels, giving employees "permission" to access only the files you want them to have. Have certain employees who become notorious for not saving critical files on the server or using the sd wan? Folders on their computers can be set to automatically save on the central server. Some companies opt to outsource their network management to remote companies. This offloads the responsibility of maintaining security and reliability. An example of this service is Megapath SD Wans.
Most Businesses Eventually Outgrow Their Computer Networks
As your business grows, so will the number of users, desktops, laptops, peripherals (like printers), smartphones and tablets connected to your computer network. Due to the growth that your business may see over the course of a certain amount of time, it could put a strain on your computer network, and as a result, you may encounter further problems as a result of this. You may find that most of these problems will only be resolvable by someone who can use remote desktop software (maybe from reading these Best Free Remote Desktop Software Australia or in your area) so they can work on that person's desktop without having to physically see them in the office. This could reduce the strain that your employees feel should the computer network suffer. This increase in business will increase the stress on your hardware, such as servers. At this point it wouldn't be a bad idea to consider business intranet solutions if you notice your peer-to peer-network or server operating more slowly than usual, it's time to move from peer-to-peer to a server or from a server to a larger capacity server.
Choosing the Right Computer Network Solution for Your Business
When it comes to computer network services and support, Invision is Kansas City's top resource for business. Talk to us about which network type is right for your company. Not only do we offer personalized consulting, but also can install and maintain your network for the long run through all your business's growth stages.
Related Posts via Categories