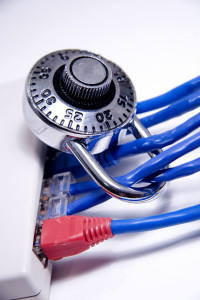 Most businesses start off using a simple peer-to-peer computer network. The workstations are linked to each other without a server. This basic computer network system works while the business is in its infant stages, but as your business starts to grow, it negatively impacts productivity.
When your business gets too big for its computer network britches, it is time to seriously consider installing a centralized server system. A computer network via a server offers several key benefits for business. You may just wonder how you ever managed without one.
By using a computer network server, you have one primary location that stores all of your business's important files. Using document scanning software like the ones found here, FilecenterDMS.com, allows you to save time and have a completely paperless business. This also helps keep track of documents and minimizes the confusion caused by employees emailing files back and forth. Instead of having files scattered among many computers and desktops, they are all in one easy-to-access location. Ideally, this leads to more collaboration, as employees can modify a file on the server. They can simply access one master file, make the necessary changes, and save. This spells the end to 16 different document versions. Huzzah!
This can also be of great help when managing client documents. You can give them access to a client portal that talks directly to your computer network when requesting the required documentation from them so that you can set to work on the task they have hired for you. It makes one neat location to keep everything together, which helps save time and effort later.
Backups aren't typically high on the priority list for a lot of employees. However, it can help if your servers ever go down as you may require data recovery to get any of your files back. One main server makes backing up your data simple. Now, you only have to backup your data on one computer-the server. This keeps your central database of important company documents safe, in case an employee forgets to backup. In the event of any unforeseen crash, you can always get in touch with seasoned pros like NYC data recovery services. But such an eventuality is least likely when you install a centralized server system.
Installing a computer network server greatly improves your network security. You will be able to utilise networked invoicing, meaning your finances are recorded and kept securely and safely. Password policies are also much easier to enforce, and company accounts can be accessed and controlled on the server side. If they want access to files, they must change their password. With a server, workstations can be forced to configure a certain way to avoid unwanted network issues. Don't want certain apps downloaded? Block them on the server. You can also use the server to set anything on a desktop, including access and permissions. After the server is installed, it could take some time for staff to remember to save their documents on the server. Want to save all files in certain workstation folders on the server automatically? If so, it's a matter of redirecting.
With business growth comes a parade of added computers and other devices like tablets and mobile phones. While more tools to access your data can increase productivity, it also creates stress on limited resources. As your peer-to peer-network expands, it becomes slower and slower. A server takes the brunt of the load and lets workstations use their resources more efficiently. Larger peer-to-peer computer networks, for example 9 or 10 workstations see a significant increase in speed and performance post server installation.
Still looking for answers? Turn to one of the best IT companies in Kansas City. Turn to Invision, and you'll find answers!
Related Posts via Categories