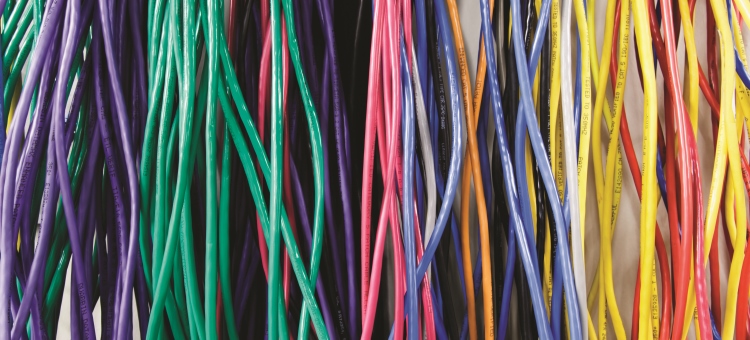 Are you leading a business that is growing past the one-computer-in-the-basement stage? Have you added employees who need to access and share resources, maybe even remotely? Is the security of all this resource sharing starting to concern you?
These are all signs that you may be ready for your first business computer network. Sounds scary, right? Adding all that hardware with names you don't understand. It'll be expensive right? How will you fix it if it breaks?
Invision specializes in working with small and medium-sized businesses (SMBs). After all, we're a business, too, so we understand the unique goals and challenges you face when it comes to designing and optimizing a networking solution for a business that may be small, but has a big vision!
At Invision, we'll work with you to learn your network requirements and how those fit with your current systems and infrastructure. We'll gather information about your network's users, business procedures and security requirements. Keeping in mind the challenges that businesses like yours commonly face when upgrading their networks, we'll design a custom networking solution that fits your budget and meets your current needs – as well as grows with your business over time.
A truly comprehensive solution will include such things as additional software, training and IT support. We make sure these are accounted for in your budget – not sprung on you after the fact!
Speaking of support, once your new network is up and running, we'll continue to provide support at a level that's appropriate for your business, detailing everything in a service level agreement.
Small Business Networks – The Ingredients
Switches – connect devices such as servers, desktop computers and printers on the same network, allowing them to "talk" to each other.
Routers – connect various networks together. For instance, a router connects your internal office network to the internet and allows all of the computers in your office to share one internet connection. To do this, you might need to access your router's setting which may require you to know your TP-Link Router login instructions first. And, while a router connects your office to the rest of the world, it also works to protect your network from the external threats the outside world can pose. If you want to make any changes to your router, we can also assist you with this. To speed up the process, you can start by finding your IP address. Do you own a Linksys router? Click here for more information about how to find your IP address.
Business-grade components
Maybe you have set up a router at home and wonder why you can't just use the same thing at the office?
For business purposes, you need a higher grade of router and switch that can keep up with the heavier demands an office environment will place on them, as well as that can grow with your business. It's at this point you may well consider setting up HSRP and ViP protocols – if that sounds terrifying or confusing, please have a look at this: Indeni explains hsrp. Needless to say, it's important. You also want a greater degree of security and reliability for business-critical functions.
Business grade switches often offer specialized programming features not usually available in home equipment. The increased flexibility and control will help ensure your network can expand with your needs. This could be why some businesses may look for the Best routers to help to protect their networks.
Routers for businesses are available that offer additional security and functionality, such as:
Firewall software to protect your network against attacks
A Virtual Private Network (VPN), which will let you and employees safely access the network remotely
Voice Over Internet Protocol (VOIP) capabilities so you can combine your telephone and computing functions into one network, a potential cost saving step!
Contact us if you want to learn more about setting up a business network. It's a big step for a business, but it needn't be scary or budget-breaking!
Related Posts via Categories