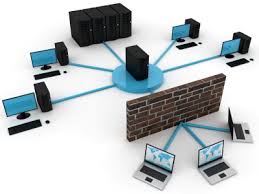 Managing your businesses takes everything you've got – and sometimes more.  If managing your company's IT solutions is more than you can (or want) to handle, turn to the IT consulting and network support specialists at Invision.  We offer a wide range of onsite and remote solutions for your business, with same-day service, one-call resolution and flawless customer service.   And that's not just our opinion, we're Johnson County's premiere IT service provider because of our long list of satisfied clients. If your business is in Overland Park, Shawnee or Lenexa, the IT partner you need is right down the road!  We're more than just network support and IT consulting, we also offer:
Workstation Support Services
Server Installation & Maintenance
Office & Network Relocation
Network Security Solutions
Mobile Device/Tablet Support
Remote Access &Telecommuting
Virus Protection and Removal
Wireless Setup and/or Cabling
We're the Information Technology solution for smart business in and around Overland Park.  We're also the preferred IT solution for small business all over Johnson County. We recommend solutions that are both cost-effective and scalable.  The Invision NetTuneUp service plan is one great example.  This solution is perfect for small networks that don't require a regular on-site visit.  It combines preventative service with the flexibility of a remote support solution. Once a month,we connect to your server and complete an exhaustive 47-point server checklist.  We'll alert you to potential problems long before they happen.  Our goal is to prolong the life of your office IT equipment, helping to defer costly upgrades or replacements. We ensure that your server, network, email, antivirus and desktop environments are always up-to-date and functioning properly.
We understand that downtime is measured in dollars.  That's why our network support and IT services reflect our commitment to remaining technology experts.  If you're interested in more information, or are currently experiencing IT related issues, please contact us today via the form in the link.  A smart business decision is just a click away!
Related Posts via Categories