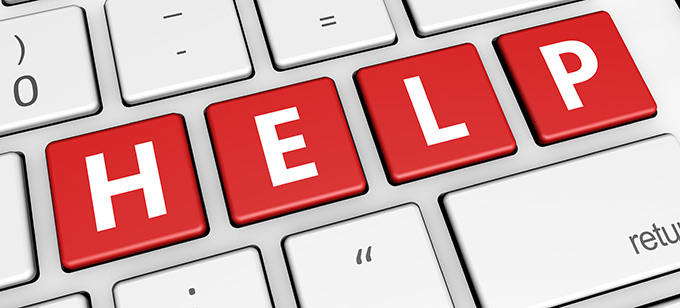 Weeding Out the Good from the Questionable
By Chris Brandow, Invision Partner
Having a business to run always comes with a balance of up and down days, and you always have a lot to learn from starting out with your business, there are some very important factors to think about. For instance, who do you have to help you? How are you going to target your audience and do you have the tools, like a price elasticity calculator, available to do this? What about your profits and expenditures and how will you keep up with the accounting? Perhaps the most important thing to think about is your IT and whether you want to hire some IT support to help you. Choosing a tech support company for business is an important decision. The most important thing you need to make sure of is that they're local to you. This will mean they're in the same time zone and will be able to have any necessary meetings ect. So, if your business is in New York then make sure you get New York managed IT services, don't choose a company on the other side of the country. At the same time, it's important you research the company you're about to hire. No one randomly selects tech services from an iffy list of support companies in Kansas City. Well, unless there is a network crisis and emergency support is required to get the company back up and running.
Ideally, you want to feel comfortable that you've chosen the right tech support provider for your business. But how do you know which one that is? There are a lot of choices whether you ask Alexa, Siri or other business owners.
Like all the decisions you make concerning your business, choosing a firm you can count on for tech support is a matter of knowing what to look for and what to avoid. There is no easy part of running a business. Although, utilizing the assistance of a business payroll service would be helpful.
Here are the top two characteristics you want in a tech support company, and more importantly, two that you should question.
Look for Diversity Across Industries Served
Unless your business is highly niche with a need for highly specialized tech support for business computer networks, you're better off working with a firm that has expertise in helping a variety of businesses.
Having a wide client base exposes tech support companies to a plethora of issues. That means when a weird or difficult tech support problem pops up at your business, chances are the techs have seen that issue or something similar and can fix it quickly. If the tech support companies you are talking to are new or have a small client base, it could mean they haven't handled as many serious problems as a company with broader experience has.
Look for Longevity in the Tech Support Field
Tech support companies come and go because this is a tough industry in which to thrive. Hiring the right IT and network support people who not only know their stuff, but also work well in the multi-tasking world of outsourced support is hard to do. Techs with these qualities are hard to find and even more difficult to keep.
Also, a tech support company for business that has been in business for more than a year or two is a rare find. Invision has been in business since 2001 with the original owners still at the helm. That's the Holy Grail! Tech support companies with longevity are clearly doing something right for their customers.
Not only can you count on longstanding tech support companies having engineers who've seen a thing or two, but also you can count on the fact they will probably be here next week and the week after when you need help.
Be Wary of Flat Rate Tech Support Fee Structures
Flat rate fees sound convenient because you know exactly how much to budget each month for your business's tech support. Before accepting any flat rate agreement, review how much support you currently use. Paying a flat rate for a specified number of hours of support a month is fine if you historically use that many hours. But, if you use a fraction of the allotted hours, then you will pay for more time than you need for support you aren't using.
Flat rate fees often don't cover every problem. Ask flat rate tech support companies to be upfront about any hidden fees. Like the airlines' baggage fees, etc., surprise fees add up fast. It might cost you more if your tech support issue requires after-hours work or takes longer than an hour to solve. If your business's tech problem doesn't fall within a certain scope, it can result in additional charges per incident.
Evaluate Whether a One-Man Shop is Big Enough for Your Small Business
There are one-man tech support companies that know what they are doing, take good care of clients, and are easy to talk to in terms of techno lingo. But, everyone needs and deserves a vacation once in a while. What if your business has a tech support problem that can't wait until the technician is back? What about the flu? Or being busy with another client?
Using one person to handle your tech support means having the expertise of one brain. The benefit of many includes having others to brainstorm with to solve problems.
No one knows everything. No one can be everywhere at any one moment. With Invision, there is more than one person, more than one brain, more than one lifetime of experience to fall back on when we run across an unusual issue. And, if one of our tech support pros is on vacation or sick, we have equally talented staff ready to step in so you can get back to business as usual.
Contact us whenever you're looking for a tech support company for your business.
Related Posts via Categories