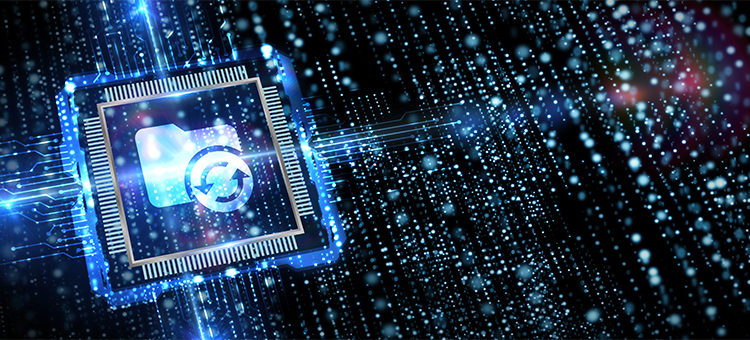 Tackling cyber security is a big, scary proposition, right? There are "protocols" to create, implement and ensure everyone at your company follows. There is "stuff" to install. There are "walls" to be put up. For those of you who don't consider yourself a cyber security expert or even moderately knowledgeable about cyber security, keeping your devices and the information they hold safe does feel daunting.
Our IT experts are often asked about the easiest way to protect against threats, and frankly, the answer is surprisingly simple: update your software. That's it. The effort required by you or your employees to protect against cyber threats is as minimal as clicking "yes" to the "update my software now" screen, or opening "Preferences" and ticking the "Automate Software Updates" box.
A Simple Solution to a Complicated Problem
Can you imagine running your business without computers and laptops for the past couple of decades? Can you imagine you or your employees not having devices like tablets or smartphones? Even if you can, those days weren't the good old ones. All these technologies make life easier.
However, for all their efficiency and benefits, they expose your business to danger. As soon as technology companies and software developers created devices and programs, cyber criminals emerged from the shadows to exploit any and all information they could. Their tactics grow more sophisticated every day.
Updating software is the simple solution to a growing, complicated problem. Regularly performing software updates on hardware and programs is the best way to stay one step ahead of cyber criminals and keep your company's, customers' and employees' data (files, passwords, accounts, etc.) out of the line of attack. All of this software jargon making you confused? If you consider outsourcing software development for your business, it could be advantageous in that experts from the IT company can help you navigate the maze of software upgrades, cybersecurity, and also help your employees understand how to work in tandem with new technologies.
Why Are Software Updates So Effective?
Computers, smartphones and other devices are just expensive paperweights without an operating system (OS). The OS is the brain managing all the functionality, so without it, the device is incapable of doing much, if anything. Yet, the OS is also a hacker's gateway in, making it a prime target. Think of hackers as barking wolves and the OS as the door.
OS developers anticipate wolves at your door, so they build in security features to help stave off the wolves. These features work well until the wolves find another way in, and knowing wolves, they don't give up; they hunt until they get what they are after-in this case, your business data.
OS software updates are similar to walking the perimeter, looking for holes and reinforcing them against invaders. Not continuously updating your software is like buying a property and failing to maintain the gates and fences. Eventually, they wear down and leave vulnerable spots for intrusion.
Software updates for your OS and software programs (like Microsoft Office) are regularly released for keeping operating systems secure. They are there for the updating. Take advantage of them as soon as they are available. It's the easiest way to protect against breaches and data theft.
Do OS and Software Updates Apply to Mobile Phones and Tablets, Too?
Phones and tablets run on an OS, like computers and laptops. So, yes – software updates apply to phones and tablets too. And, let's say you're a Mac person. Just because you update the iOS on your phone doesn't mean you don't have to update your iMac, iPad and iWhatever. This goes for Microsoft and Android platforms. Each device must have software updates performed individually.
READ: Hackers Ecstatic Over Employees Working from Home
Most devices will alert you when a software update is available, giving you the option to install now or schedule for later. We recommend you follow these three tips for mobile phone OS security updates, especially with more people relying on phones and devices to conduct work away from the office.
Don't ignore OS upgrade alerts from your mobile provider or device manufacturer. Some updates are more comprehensive than others, and they can involve anything from a completely new OS version to a security patch, bug fixes or added functionality & features.
Don't hack the device's OS or firmware, even if you're an advanced user or watched a self-explanatory YouTube video. On top of breaking terms of your contract and voiding any warranties, you could open the floodgates to hacking and malware.
Don't "jailbreak" or try to remove the manufacturer-imposed limitations on mobile devices. These limitations also have serious security features built in that protect against viruses, malware and trojans. If removed, you're no longer able to download future software updates with any degree of ease or certainty.
Update Your Software, No Excuses
Software update prompts can appear at the worst time. Still, that's no excuse not to do them. Instead of ignoring alerts, try these "hacks" instead.
Take a few seconds to go into your "Preferences" and enable automatic software updates and installation. This is a "set it and forget it" plan to ensure your software is always current, because your devices take it from there.
Make it a point to open devices during non-working hours. Software update alerts pop up when updates are available, but downloading and installing can take time and require a restart. By checking during non-work hours, you're not sitting idle and waiting. At least set a reminder to update later if you need to ignore the alert at the moment.
Partner with a Kansas City-managed IT services provider who tailors IT services to your business. Scheduled (and emergency) services can be the right solution for absolute peace of mind that not only software, but all of your IT components are supported.
Contact Kansas City's best IT consulting group today.
Related Posts via Categories