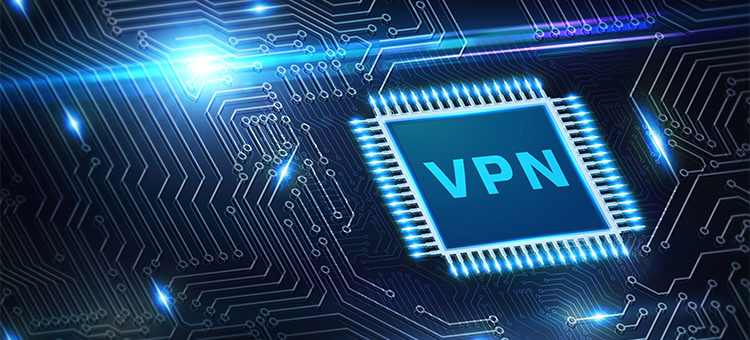 Remote Access Security Risks and How to Protect Your Business from Them
Millions of employees around the world are working from home using a local area network (LAN), a wide area network (WAN) or a virtual private network (VPN) to establish a remote access connection. Even though business owners are starting the process of re-opening, many are holding off on requiring employees to report to the office, indefinitely. Now that work-from-home systems and processes are in place (and largely successful), business owners and their employees are enjoying the benefits of working remotely, such as savings on office space and travel costs, increased productivity, setting own schedule and not to mention safer for everyone's health.
However, this step that business owners have taken to protect their employees' safety amidst a global pandemic has hackers ecstatic and working overtime. Millions of employees remotely accessing critical business data gives hackers millions of more ways to attack and infiltrate their employers' networks.
There are a variety of software and hardware combinations that give employees remote access connections. Hackers pose a threat to your business by exploiting those combinations to gain access to and steal your data. Once in, your business is wide open to data loss, phishing scams, malware and ransomware.
Security best practices may differ depending on your remote access tools, but here are the top security risks of remote access and how to protect your business against them.
Inadequate Remote Access Policies
Virtual Private Networks (VPN) are a better way to make a secure connection and are now -recommended for home and business use. Some people even use a virtual private network to get around blocked websites, like Roobet, (learn How to unblock Roobet here) so they can access everything that the site has to offer. That being said, they are not without their faults. If a hacker gains access to your company's network, via VPN, they will have access to everything on that network. The solution is to:
Ensure firewalls and anti-virus software are kept up to date
Allow access to specific data on your network based on the employee's identity or a group of employees
Not Protecting All Computers or Devices Now Used at Home for Work Purposes
Not all employers had the time or funds to supply employees with company-owned computers or devices prior to the stay-at-home order. Those that did had to ship new equipment to their remote workforce. Either way, you have a lot of new devices, your company's or your employees', using your network. To protect how these devices connect:
Ensure your employees can install, manage and troubleshoot enterprise-level security software
Don't count on home anti-virus software to adequately protect your company from hackers
Have an outsource IT firm in place that employees can reach out to for help
Choose an outsource IT firm that offers remote support and can take over employees' devices if necessary
Invest, if you haven't done so already, in a cloud-based security solution that detects unsafe behavior, such as using unauthorized sharing applications that hackers can exploit easily
Limit access to your network to "trusted" devices only
Using Easy Logins and Passwords
Despite warnings against it, people still make their logins and passwords too easy and use the same ones over and over for multiple accounts. If one of those accounts gets hacked and the login and password for that account is used in several places, now hackers have access to all those accounts, services, etc., including your company's. This risk is the easiest one to avoid by:
Requiring employees to change logins and passwords at defined intervals
Requiring logins and passwords meet specific standards (8 letters, 1 number, a special character)
Encouraging use of a password manager
Insisting on multi-factor authentication from unsecured or devices on the "trusted" list
Not allowing employees to use same logins and passwords for personal and business accounts
READ: The Most Common and Costly IT Security Mistakes Businesses Make
Not Continually Educating Employees on Risks, Both Old and New
Hopefully, your employees are receiving relevant information on IT security. Now with so many working from home, continual education is even more important. Phishing scams play on your employees' vulnerabilities and fears. Spam regarding COVID-19 is just the latest in hackers' ways to get receivers to click on links that install viruses and malware. Ironic, isn't it. Reiterate with your employees:
How to spot a phishing email and what not to do if one is received
How to be over-the-top cautious whether using company or personal devices to connect remotely
The importance of updating security solutions
Consult with a Remote Access Security Professional
The tips above are solid. But the fact of the matter is that IT security in general is difficult to stay on top of during normal conditions, much less a global pandemic. Invision can be your employees' outsourced IT help desk and we can be business owners' one point of contact for a comprehensive, tailored IT security solution for your entire company.
Contact Kansas City's best IT consulting group today.
Related Posts via Categories