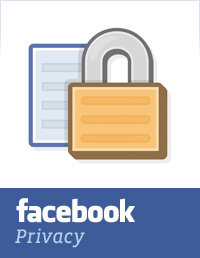 Maybe you've heard of this one. The Associated Press reported last week that more and more employers are asking for access to applicants' Facebook or other social networking accounts.
The report prompted a stern reply from Facebook itself, "As a user, you shouldn't be forced to share your private information and communications just to get a job. And as the friend of a user, you shouldn't have to worry that your private information or communications will be revealed to someone you don't know and didn't intend to share with just because that user is looking for a job. That's why we've made it a violation of Facebook's Statement of Rights and Responsibilities to share or solicit a Facebook password."
The original AP article also noted that companies are becoming more aggressive about seeking access to applicants' social media profiles, even if they do stop short of demanding a password. "Companies that don't ask for passwords have taken other steps – such as asking applicants to friend human resource managers or to log in to a company computer during an interview."
Someone looking to apply for a job shouldn't have to worry about their privacy or that of their friends being breached in this way. Success in getting the job should be based on the strength of the application and the interview. Therefore, some may want to consider using the services of professional resume writing michigan to help them really make their application stand out; a strong CV is half the battle of winning over prospective employers after all.
Besides Facebook itself, state and U.S. legislatures have reacted by taking steps to address the issue through legislation.
Read the story of one person who was asked for his password. We'll keep you updated as developments emerge.
Related Posts via Categories
Disconnect from IT hassles.
Connect with Invision.
Don't Miss: