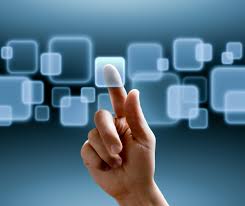 IT consulting services come in all types… sub-contractors, semi-professionals working in their basement and even IT professionals moonlighting from their full time job. On the flip side of that coin is Invision. We understand that your company's IT management needs aren't just part-time work. Your businesses IT needs may not be frequent, but that doesn't mean they aren't important. Regardless of if you need an IT solutions provider for intermittent needs that only pops up once in a while, or if you need a dedicated IT consultant available on-call 24/7, Invision has a solution that's right for you. 
Our IT services come in a wide array of remote and on-site solutions for your  business. Our promise to you is same-day service, one-call resolution and exemplary customer service. Businesses from all over Johnson County are turning to Invision for their IT consulting,  network administration, IT management and server maintenance needs. If your business is in Lenexa, Shawnee or Overland Park, a trusted and reliable IT partner with custom solutions is in your neighborhood.
Our full-service, scalable IT services include:
Workstation Support Services
Server Installations & Maintenance
Office & Network Relocation
Network Security Solutions
Mobile Device/Tablet Support
Remote Access &Telecommuting
Virus Protection and Removal
Wireless Setup and/or Cabling
We're more than just another IT solutions provider for Lenexa. We're the partner for smart business all over Johnson County. Our custom built programs are cost-effective and 100% scalable, ensuring that you always have access to the IT professionals you need. One example is our NetMedic service, which is a fantastic solution for infrequent IT problems that require an onsite solution. We'll come to you, diagnose your issue, and then give you a same-day fix for your problem. If your business requires a more regular  preventative maintenance schedule for your network and server, our NetTuneUp service is a perfect solution. It combines the  preventative maintenance service you need with the flexibility of a remote support option. We'll  professionally manage your businesses IT needs via a web interface. Additionally, one of our trained IT professionals will also conduct a monthly 47-point server diagnosis. For some Lenexa businesses, network and server health could be mission-critical to your day-to-day operation. If this sounds like you, our NetServ service is the platinum standard IT service for network health and security. This customizable plan offers weekly or bi-weekly network and server maintenance, constant monitoring and the added security of a dedicated, assigned technician for your account. This also includes regular workstation maintenance, and no additional fees for after-hours IT work.
At Invision, we understand that downtime is measured in dollars.  We'll help you avoid that pitfall with the flexible IT support solutions you need.  Invision is a company dedicated to multiple levels of IT service and consulting to fit your businesses needs. If you're interested in more information about our IT services, or if you're currently experiencing technology related issues, please contact us today via the form in the link. A smart business decision is just a click away!
Related Posts via Categories