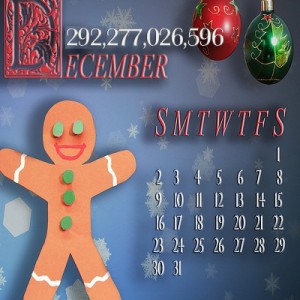 December 21, 2012 has come and gone, disappointing those who spent a lot on getting ready for the end of the world (we at Invision hope you were dutifully backing up your computer files anyway!)
But the world of computer geeks has given the world of doomsday preppers a new date on which to focus. It is December 4 of the year 292,277,026,596. Why? Read all about it here. Or don't. You have a long, long time to prepare!
Want to know more about Unix time? Here are some more interesting dates in Unix time.
Related Posts via Categories