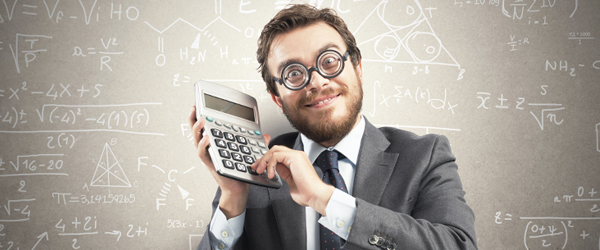 Excuse us if we speak in a strange language.
At Invision we try very hard to speak to our clients in a manner they will understand and appreciate. Sometimes we forget and our industry lingo can get in the way. For this we offer a short list of the most frequently used terms and definitions. We hope this helps in some small way.
Client
A Client is any device that is connected to a network. Printers, PCs, Macs, SANs, call all be referred to as clients.
---
Server
A server is a dedicated computer or software that handles communication requests from clients to a centralized resource.
---
Firewall
A system designed to prevent unauthorized access to a computer network, particularly from unauthorized Internet users (or hackers). All information entering or leaving a network is scrutinized, and rejected if it fails to meet the specified security policies.
---
Intranet
An internal network of computers (such as an office environment) which allows transmission of data to colleagues. The intranet is controlled by a network administrator who decides on access privileges and controls the network software. Often referred to as a LAN. See LAN.
---
LAN
Local Area Network. A network of computers in a relatively small area such as an office or school building. Each computer (or node) has its own operating system, but can access files or use resources such as servers or printers across the network. Users can also chat via their PCs and use email across the network.
---
Node
This is another term for a client, or a computer connected to the network.
---
Peer-to-peer
A peer-to-peer network links computers together, but has no central server. The method allows computers to exchange data and access peripherals with every other computer on the network. Peer-to-peer networks only work with a small number of computers in a small office.
---
Router
A router is a bridge between two LANs. A router allows information to be exchanged between two LANs. The Internet uses routing extensively to move information from one LAN to another. In a packet-switching network, such as the Internet, a router examines the packets of data and sends them to their appropriate destination.
---
WAN
Wide Area Network. A computer network that spans a wide geographical area. For example, a company might have a number of LANs around the country. Connecting these LANs together with a router would create a WAN. The Internet is one of the world's biggest WANs.
---
SD-WAN
Software-defined WAN (SD-WAN) is today's popular, cost-effective approach to private networking. It is easy to deploy and typically a lot less expensive than traditional WAN deployments. There are many sd wan providers, who can help you to save money by using bandwidth more efficiently.
---
Packet
This is a unit of data, which is typically a part of a file, prepared for transmission across a network.
---
TCP/IP
Transmission Control Protocol/Internet Protocol. This is the standard governing communication between all computers on the Internet. TCP/IP works by sending packets of information across multiple networks.
---
Web server
This term refers to a computer that serves Web pages. When your browser sends out a request for a page (such as https://invisionkc.com), the server that holds the pages for this Web site will pick up that request and send the correct pages to your browser.
---
Proxy server
You can use residential proxy providers for numerous reasons. A lot of people use it to help them scrape the web for data relevant to their business. This can help them make changes to their online presence or business practices to reach more customers and grow their business further. But what is a proxy server? It's a server that sits between your computer and the web server, which monitors all requests that pass through it. The proxy server intercepts all requests and checks that it doesn't already have the requested page on its local hard drive. You can get UK, US, Australian, or German proxy servers – it doesn't matter where in the world you're located.
If it has the page, then the proxy server returns the requested web page from its local hard drive. If the proxy server doesn't have the requested page then it forwards the request on to the Web server holding the requested page. A proxy server can be used to speed up internet access for a large number of users or can be used to filter out certain unsuitable web pages. If you're interested in accessing private proxies for business or for other uses, check out ezProxies website.
---
IP Address
An IP address is an identifier for a device that is connected to an IP network. IP networks route packets to devices based on their IP address. Kind of like a home address, it helps to locate the device sending and receiving packets.
---
DNS
Domain Name System. It is a method of mapping friendly names for devices to their IP addresses. The internet, an IP based network, only works with IP addresses. Rather than trying to remember all the numbers, we give things names, like yahoo.com. The DNS looks up the name mapping and changes it to the associated IP address.
Related Posts via Categories