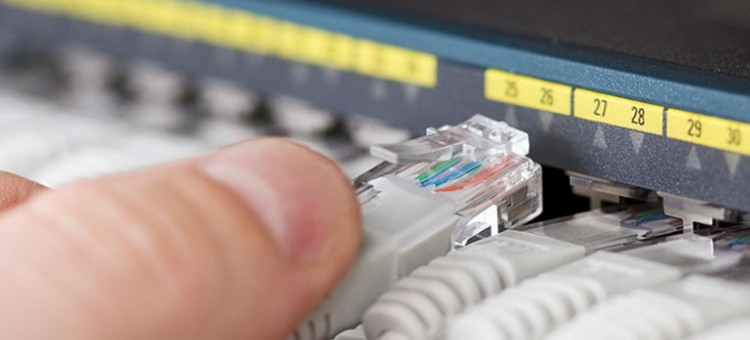 Smart businesses strategically plan. That's inarguable, right? And really smart businesses include IT in their strategic planning.
All those big business plans, so carefully mapped out, can be thwarted if the right personnel aren't in place to carry them out. In today's world, other than human resources, technology is probably the most critical factor in helping or hindering a company's goal achievement.
One simple example many of us have experienced is telephone or computer system failure when we are awaiting customer support or in are in the checkout line. For companies that provide a service, technological failings can instantly undermine customers' perceptions of quality and responsiveness. If a new product or service roll-out overwhelms the technological infrastructure, time and investments may be effectively wasted.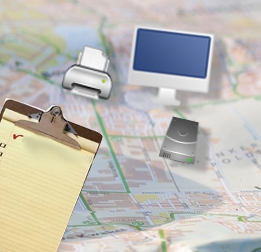 Another commonly found situation is aging technology that hinders employee productivity. The best intentions and best talent will be bottlenecked when the computer network is slow or down entirely.
For a business, there is no IT "department" to do this type of planning. It is up to you, the business owner, to handle the IT strategic planning, alongside your master business strategic planning, your marketing plan and your HR planning. No matter what industry you find yourself in, having an action can to follow can make the process of starting a business a lot less stressful.
At the planning level, you do not necessarily need to be an IT expert to engage in simple strategic planning for IT. There are two steps you can take right away, on your own, to get started.
The first is to set up an IT inventory sheet
One of the biggest mistakes businesses make is waiting until equipment fails to replace it. It's much less expensive, a lot easier and requires almost no downtime to replace an existing system while the old one is still working. If you wait for it to break, all your costs increase significantly.
Put together a simple spreadsheet that lists each piece of equipment, its purchase date, and projected replacement date. You'll have created a simple replacement schedule that can save you a lot of time and money down the road. Use these rules of thumb for setting the replacement dates:
Replace your server(s) every 5 years
Replace your workstations every 4-5 years
Replace your laptops every 3-4 years
The second is to give some serious thought to how your business plans affect, or are affected by, the current state of your IT infrastructure.
For instance, let's say your growth strategy for next year is to increase sales among current customers. One tactic you've chosen is to more deeply understand and act on a wealth of customer data that you already have sitting in a number of Excel spreadsheets. There are a number of software options that can help you to do this, including the Excel add-on VBA which allows you to carry out your own programming. SO, using VBA in Excel makes that information easier to manage or evaluate for actionable information. Furthermore, you could invest in a new customer relationship management (CRM) software suite. You'll likely find that having custom software improves your business' efficiency and operates much smoother, with less technological error. That's great! But will your aging server even run that new software? Do you need to plan for hardware upgrades as well as a new software purchase? If you don't wish to invest in new software to increase your sales, you could always look at perhaps using an outsourced sales team to help engage with your customers and hopefully increase your sales through contacting new potential customers on behalf of your business.
Another tactic you are planning to use to grow sales is to make all that customer data available to your sales force via their mobile smart phones. Access to that knowledge will surely help them during sales calls. But each sales person will be using his or her own phone. Some have iPhones, some have Android devices and one still uses a Blackberry. Will each personal phone be able to use this new CRM software? What about security? If one employee leaves his phone at a restaurant, what can you do to lock down that information?
Adopting mobile information access is a great idea, but maybe that means establishing mobile plan for your business and issuing company devices so you can manage their use and ensure security measures are in place. Does the cost of such a program outweigh the potential cost of security breach and data loss?
Similar to these examples, your role in IT planning simply begins with thinking through each business goal in your strategic plan. Envision how you will get there. Picture your ideal scenario, then compare it to the reality of your current technology infrastructre. Are there gaps and weaknesses? Are you pretty sure you'll need to purchase something? Do security risks crop up?
Write it all down. Don't worry about solving any of these issues or deciding exactly what you need to purchase. Just get all the weaknesses and threats down on paper.
Once you've gone through this exercise, you've done the bulk of your IT planning. Congratulations!
Now you take your list of potential gaps, weaknesses, worries and threats to an IT expert. That expert consultant can help you determine if hardware purchases are necessary or if you can get by with a less expensive upgrade. That IT expert can confirm that yes, there will be security threats but recommend a solution. A good IT consultant will take the time to understand your overall business strategy and budget, then help you build a solution customized to your unique situation, budget and investment timeline.
Don't let your big plans fail because you overlooked the technology that underpins them! Take some time to plan for IT, then call on the assistance of an IT expert to help you put your plan into action.
Related Posts via Categories