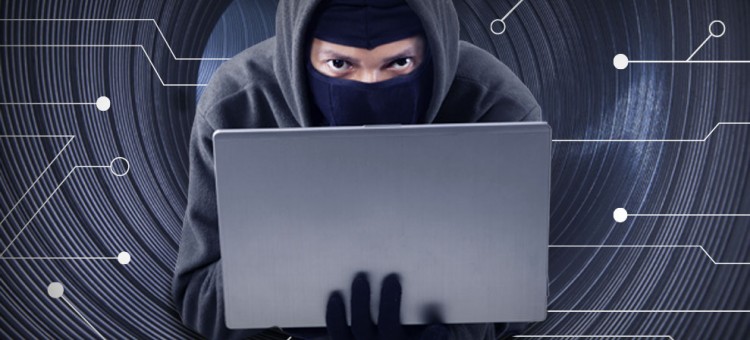 Cybercriminals hacked into Home Depot's computer networks, stole a vendor's log-on information and then installed malware they created just for the home improvement store. Nearly 60 million customer email addresses and credit card data, supposedly protected by security software, were stolen.
Although hackers prefer to crack big businesses like Home Depot, it takes a lot more time and resources to succeed in punching through large-scale security systems. To maximize their profits and chances of getting away with data theft, hackers focus primarily on infiltrating small to medium sized businesses that require less time, effort and resources.
Like Cockroaches, Hackers are Just Looking for Any Way in
All it takes for a hacker to steal your data is an unsecured entry to your network, which is usually through a smart system or third-party vendor access. Any smart system you or a vendor uses to remotely access your network, such as a security system or office automation program that controls energy and climate, can roll out the welcome mat for hackers if not secured.
Data breaches occur through your duct work and "back doors" that third-party vendors leave wide open. The gap can be so narrow that it's invisible to the human eye, but those little suckers manage to get through. Just like cockroaches. This is why businesses are investing in penetration testing services to make sure their networks are secure.
Number Crunching: Business Data Breaches Impact Companies Large and Small
According to research conducted by IBM:
1.5 million cyber attacks were reported by businesses of all sizes in 2013.
Companies experienced a 12 percent increase of cyber attacks and data breaches in 2013 and anticipate an increase by the end of 2014.
A survey of 2,300 IT professionals found that potential IT and business disruptions caused by security failures will probably cost their organizations nearly $20 million over the next two years.
Companies that have been attacked by hackers state that extensive damage to their brand and reputation presented the hardest aspect of a cyber attack, followed by lost productivity and lost revenue.
Industries that handle sensitive data, such as law firms, often have difficulties staying within compliance and are more prone to attack due to the high-value nature of the data they collect. Luckily, there are Legal IT Services that can help them work with IT professionals to ensure their data is secure.
Securing Vendor Accounts is Just as Important as Securing Customer Accounts
The widespread prevalence of data breaches clearly illustrates the necessity for businesses of all sizes to install powerful security software designed to prevent hackers from accessing vendor login details. Whether it's your HVAC, security or cleaning service, any vendor accessing your network using smart systems or remote access should have their systems scrutinized and secure as you do.
Vendors Open the "Backdoor" for Hackers
Hackers see your third-party vendors as weak, if not the weakest, links leading them directly to the prize, your customer data. In computer speak, a backdoor gives hackers the ability to bypass normal means of gaining authorized remote access to computers usually through a program, worms or by hackers completely subverting the system via a rootkit.
Hackers make it even more difficult for businesses to detect backdoor malware on their network because they don't modify the source code. Instead, they change the object code, a harder-to-audit code because machines, not humans, read it. Also, default passwords easily function as the backdoor if not replaced by a new one. Even certain debugging features implemented in a company's computer system can perform as backdoors for unethical hackers if these debuggers aren't removed.
Analyzing Your Network and Identifying Risks: 5 Things You Need To Do
Hire a professional tech security firm to regularly test your network. We know how to dig deep into your company's network, find all security risks and eliminate them to greatly reduce the risk of your business suffering a data breach.
Assign an IT person to ensure employees and vendors are consistently adhering to your company's security procedures and policies.
Make sure any security updates are installed immediately on all operating systems and software.
Constantly remain in contact with the IT firm you hire to protect your business. We maintain an up-to-the-minute database of the most recent malware known to be infecting computers and can prevent irreparable damage to your business by quickly identifying any potential risk to your business and network.
Tech security firms and service providers such as Fisher's Technology (https://www.fisherstech.com/it-services/) and similar others could also identify other threats employed by hackers, such as Trojans, viruses, denial of service, packet modification/replaying, and IP spoofing.
Potential fines, litigation and other regulatory punishments… the dangers small and mid-sized businesses face from inventive hackers are not worth the risk. Just because you're not Home Depot doesn't mean your data is not valuable. It is. And the fact that so many businesses don't have a fortress of security protecting their networks from attacks via smart systems could make you more attractive to hackers.
Don't let a breach compromise your company. Call us today to have a risk analysis performed on your networks third-party access points. We can make sure the backdoor is locked tight.
Related Posts via Categories