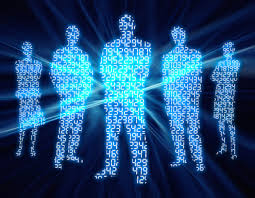 Leawood business owners in the market for IT consultants or outsourced IT management professionals have a lot of choices. Unfortunately, many of the potential solutions on the market aren't really solutions…they're extensions of the problem. If you're facility is located in Leawood and you're searching for IT consulting services or need server maintenance, consider the experienced technology pro's at Invision. We take serving the Leawood area seriously, and we have one of the largest local client bases you'll find. We work and live here, and we want to support the business community that does the same. Click the video below to learn more:

Your business is unique, and so are your IT needs. Dealing with them can be full-time work… or part-time work. Maybe it's an intermittent need that doesn't require regular attention.  Regardless, you deserve a unique IT management solution. It's why Invision offers a diverse selection of remote and on-site business IT solutions. Our promise to you is same-day service, one-call resolution and exemplary customer service no matter where in Leawood your business is located. Clients from all over Johnson County are turning to Invision. You won't find more qualified IT management professionals anywhere in the metro, specializing in server upgrades, network administration and general network security. If your business is in Olathe, Shawnee, Leawood, Lenexa or Overland Park, trusted IT consultants with solutions built just for you is in your neighborhood! Our scalable IT services include:
Workstation Support Services
Server Installations & Maintenance
Office & Network Relocation
Network Security Solutions
Mobile Device/Tablet Support
Remote Access &Telecommuting
Virus Protection and Removal
Wireless Setup and/or Cabling
As mentioned above, we aren't just the right IT management company for businesses in Leawood… we're the right IT partner for for smart business all across the Kansas City metro.  We pride ourselves on finding solutions that are both scalable and cost-effective, to ensure you get real, tangible value from our IT services. Our NetMedic service is great for infrequent problems that require onsite IT maintenance. We'll diagnose your issue and give you a same-day solution. If you're interested in regular preventative maintenance for your server or network, our NetTuneUp service is a fantastic solution. It marries the value you get from preventative service with flexibility created from remote support. We'll professionally manage all of your IT needs through the internet, including your server. On a monthly basis, one of our highly trained professionals will conduct our patented 47-point server diagnosis and give you a complete report, as well as fix any critical issues that were found. 
If your server and overall network is an essential part of your business, our NetServ service is the right fit. This plan provides weekly or semi-weekly network maintenance as well as constant server monitoring. To top it off, you get a dedicated IT management professional for your corporate account. Of course, this also includes regular workstation maintenance plus no extra fees for late-hours emergency work. At Invision, we know that downtime is measured in dollars.  We also know how important it is to avoid IT disasters before they happen. That's why we're dedicated to providing solutions that keep your business infrastructure safe from start to finish.
If  you want more information about our IT management services, or if you've recently had an IT related outage, please contact us today via the form in the link. A smart business decision is just a click away!
Related Posts via Categories