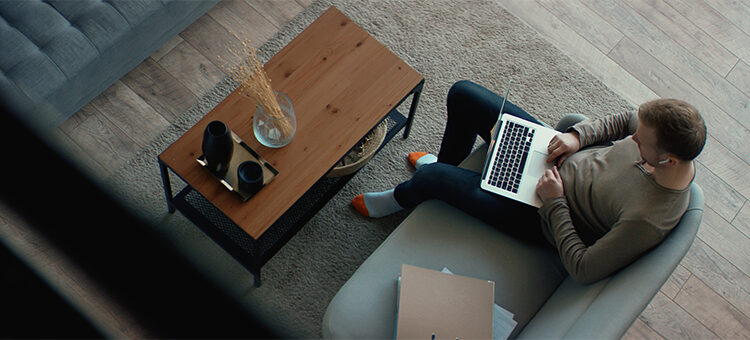 What an exciting and often deeply confusing time for business owners when it comes to IT. On one hand, IT is evolving so quickly that there is hardly a business function that can't be made more efficient and easier. On the other hand, all the options for making business functions more efficient and easier can make your head spin. Perhaps above all else, this is the reason why IT outsourcing is itself one of the biggest trends for 2022. In other words, finding the right IT outsourcing provider correlates directly to how well your business capitalizes on technology.
Similar to 2021, working remotely and cybersecurity are driving outsourced IT trends in 2022. And under certain circumstances, they are directly connected.
Workforces Remain Remote
We're rolling into 2022 on an Omicron variant surge, so many employees are continuing to work remotely and will continue doing so for at least the near future, if not permanently. The IT outsourcing trends we're seeing that pertain to remote workforces are:
Investing in proactive IT security measures that help protect company data from external threats, whether stored on site or in the cloud. Our IT security experts are reviewing our clients' security procedures and implementing solutions that fill any voids that are found in the auditing process. This includes zero-trust policies. With more employees using SaaS to store and retrieve data, more sensitive data is hosted outside a company's firewall. Work with an outsourced IT company experienced in identity and access management. For example, Invision can implement authentication solutions that are fundamental to zero-trust protocol. Maybe not for 2022, but we expect to see more biometrics used in authentications sooner than later.
READ MORE: How an IT Security Assessment Reduces Threats to Your Business
Moving to the cloud to support remote work is saving many companies time and resources. To make this transition as smooth as possible, company leaders are relying on outsourced IT experts to guide them. A successful move to the cloud requires guidance from a professional who takes the time to understand your business, your industry and work processes.
Keeping software and hardware administration running like a well-oiled machine takes on even greater significance with a remote workforce. It's critical to consult experienced database administrators, like Invision, to improve data access, storage, backup and security, plus monitor servers and optimize their performance. On the network administration side, our IT experts manage software, hardware and LAN/WAN protocols and ensure they work together efficiently to minimize downtime and glitches in workflows.
Cybersecurity is a Priority
We know cyberthreats are on the rise and will continue to evolve at a faster pace than security solutions designed to protect against them. What our outsourced IT experts are finding though is that our clients are realizing that cybersecurity solutions aren't a one-and-done thing. They're realizing that an ongoing effort has to keep pace with the threats, which means staying on top of new threats, educating employees on cybersecurity best practices and having solutions in place now, not next week or month.
The year ahead will bring lots of exciting technology. Making it work for your business and employees is a matter of having experienced, reliable IT experts who can guide you in the right direction. It's a matter of having experts you can trust because there is a lot at stake, ranging from data protection to employee efficiency and satisfaction. Regardless of your goals or needs in 2022, Invision is ready to step in and help with IT projects big and small.
To learn more about how Invision can help you prepare for whatever 2022 brings, contact us and we'll work through it together.
Related Posts via Categories