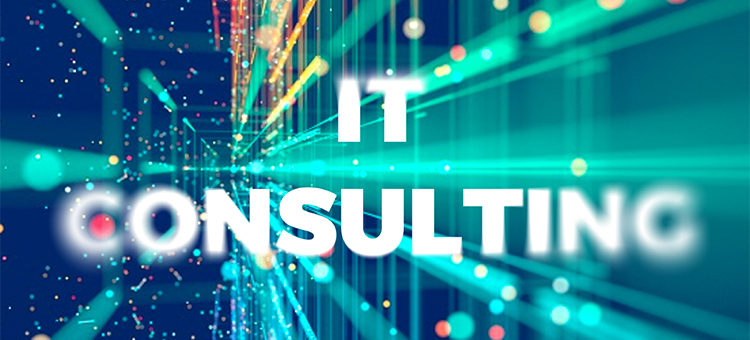 IT consulting. IT outsourcing. An IT consultant. IT support. Different terminology meaning the same thing. Or does it?
Every business relies on technology, and eventually you'll experience a serious crash or reach a point when you need a better technology solution designed to reduce costs, boost productivity and improve efficiency. Given the variety of reasons your business could use an IT expert, how do you know who to hire to get the results you want?
A Tight Job Market Isn't Doing Business Owners Any Favors
Let's say your business has matured to the level that hiring an in-house IT person makes sense. Hiring period is difficult in a tight job market, but hiring the right person can feel nearly impossible. Highly qualified and experienced IT experts are in demand. By the time you post the position, review applications, schedule and conduct interviews, and narrow the field of candidates down to final interviews, your top choice has accepted another position.
Outsourcing IT functions can provide essential support to handle your immediate needs, buying you time to find the right full-time IT person. Our team has seen cases where outsourcing IT support eliminates the need to hire a full-time IT expert. This is especially true when you've budgeted a certain amount for a full-time salary, and the numbers prove outsourcing takes care of your IT needs for less. Either way, in a tight job market, outsourcing IT support alleviates the pressure of hiring in a tight job market or in a quick turnaround scenario.
READ MORE: The Benefits of Outsourced IT Support and What to Look for in an IT Provider
Experience Outside of Your Business and Industry Sheds New Light on Solving Challenges
You, or your in-house IT team if you have one, face a challenge. There's a technology solution out there to solve it, but what? This is a situation where bringing in an IT consultant can expedite the process and help ensure the right solution is implemented.
An IT consultant has a wide variety of experience working across different industries, with different technology and using the latest best practices. Chances are this person has solved the exact or similar problem you have for another business. It's common for in-house staff to see challenges with tunnel vision, either due to lack of experience or working too long in a certain way.
Agile IT Consulting Services Can Help Increase Productivity and Improve Efficiency
IT consultants are worth their fee in gold if their knowledge helps increase productivity and improve efficiency for your team and business. If you've been keeping up with technology for business, then you are familiar with agile project management methodologies. If not, what you need to know is IT consultants who adhere to the agile method are focused on productivity and efficiency. The agile approach breaks projects down into chunks and each chunk is continually evaluated based on team feedback against set goals. The beauty of the agile approach is that the frequent assessments catch projects before they go off the rails, allowing the team to adapt, correct, change course, or continue on, which results in a higher success rate. This method applies from the early planning stages to final implementation.
If you haven't had luck sticking to the agile development, an IT consultant can pinpoint and remove any roadblocks, like overloaded staff, fuzzy project scopes and unclear goals.
Ready to get the IT support or consulting service your business needs to reduce costs, increase productivity and improve efficiency? Connect with Invision and get the right solution for your technology challenges.
Related Posts via Categories