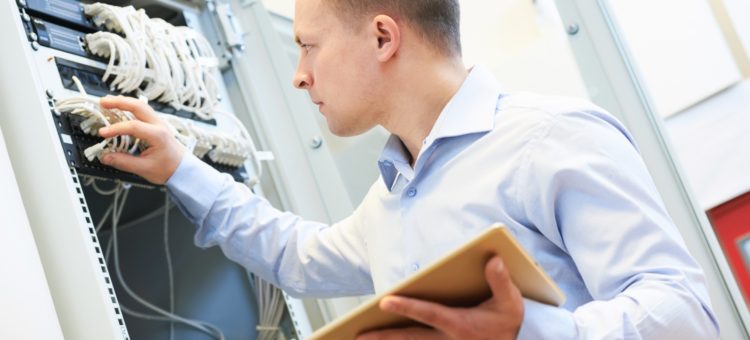 Tips for choosing the right IT tech support plan and firm for your business's technology needs
Inevitably, all companies experience an IT support issue that is too difficult or big to overcome on their own. Whether it's an emergency or an ongoing problem that's become impossible to ignore, business owners are faced with IT support outsourcing to try and find a reliable and knowledgeable IT tech support company. They also have to choose between flat rate vs. pay-as-you-go IT tech support service.
Without a lot of experience to go on and plenty of horror stories from others, you worry about making the wrong call. After all, there is disruption, downtime and cost to consider. And oftentimes, tech support people use technical jargon so that their clients cannot fully understand the problem, much less the solution. This is where we come in, like other similar services such as Treasure Valley IT, we can help you to achieve your IT management goals.
Our goal is to arm you with facts and tips in plain language that everyone can understand to help you make the right decision for your growing business, both now and in the future.
Top Tips for Choosing an IT Tech Support Firm
Shop local because there are times when nothing is as comforting as knowing your IT support expert is just down the road.
Visit their office since a legitimate business is rarely in a mother's basement.
Ask for and check their references.
Meet the technicians who'll be servicing your account and network.
Unless you speak the language, insist they explain work and recommendations in layman's terms. A reputable Los Angeles IT consulting company would be able provide all of the above and if the firm you're considering doesn't, don't hire them.
Weigh the Good and Bad of Locking in a Flat Rate IT Support Plan
The Good
Flat rate plans are most attractive AFTER a large system or network failure. Coming back from an epic disaster can be a costly endeavor, and business owners want to protect themselves from another expensive invoice. Paying a monthly flat rate for IT support in Louisville sounds like insurance against future surprise expenses.
The Bad
Flat rate IT support plans are always more expensive on an annual basis. They rarely include every tech support service required to support an organization. Most flat rate plans are laden with "add-ons" and additional pricing for excluded services that inflate your monthly bill. (You can't spell inflate without "flat.")
Pay-as-you-go IT tech support plans, also called time and materials-based plans, are a better choice for most business owners and are far more popular. They work exactly like their name. You simply pay as you go for the time and materials you use for IT tech support each month. The invoice will vary from month to month based on usage and your needs. In other words, the more IT support required, the higher the bill, the less you use, the lower the cost.
Understand the Difference Between Flat Rate and Fat Rate
When evaluating different flat rate IT tech support plans in Kansas City, look for included services that you anticipate using most. Flat rate plans vary greatly and most of them do not include any on-site time, but offer it as an add-on for an additional fee. New hardware setup is an additional fee. And, software upgrades are also add-on costs. Choosing a flat rate plan that doesn't provide your most-needed services will end up nickel and diming you to death because you'll rarely end up paying the actual flat rate cost each month.
IT support companies love flat rate plans because they're money makers for them, but not so great for their customers. Here's why:
Support lines can be staffed with green IT support technicians.
Time can be wasted solving your tech support issues because you've paid upfront for unlimited phone support and there is no incentive to quickly resolve problems.
When inexperienced tech support by phone isn't enough and the issue escalates to on-site IT support, that's a costly add-on to your flat rate.
Flat rate plans often lock you in for years and charge for service you may not ever need or use while charging extra for service you do.
A Flexible, Smarter Alternative is the Invision Smart Rate Plan
The Invision Smart Rate plan starts with a lower per computer rate. It includes managed anti-virus, patch management, web filtering and workstation backup. The result is that you pay for what you need, not a lot of add-ons.
When we design your Invision Smart Rate plan, we'll work with you to keep your rate low by choosing the amount of support time you think you'll actually need and use each month. Should you exceed your time allocation, additional time can be purchased at a discounted rate. There are no add-ons for onsite support – it's simply counted toward your monthly allocation. There are no "smoke screen" progress reports and status updates full of technical jargon that may or may not be relevant to what really matters – your business. We tell you in plain language what we're doing and why.
Plus, you'll receive the highest quality IT tech support in Kansas City provided only by experienced technicians. Now, that's peace of mind at a smarter rate. Contact us whenever you're looking for a tech support company for your business.
Related Posts via Categories