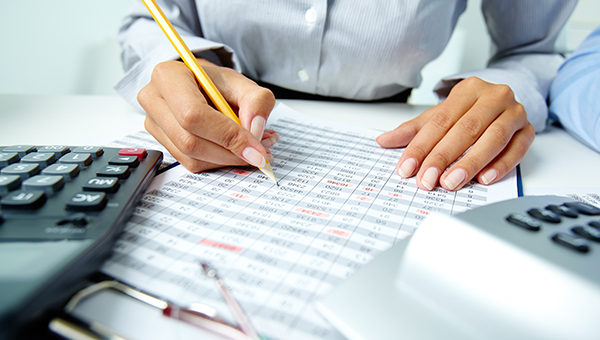 Budgeting for tech support is not an exact science. Of course, there are the predictable expenses, like replacing certain pieces of equipment based on where they fall in the lifecycle or investing in a new hosted telephone system similar to Gamma Horizon. There is scheduled maintenance that can avoid expensive problems and prolong your technology's lifespan. Then, there are the never-saw-it-coming events that can blow your entire annual budget in just one month.
Given the unpredictable nature of technology, budgeting for business tech support has no hard and fast rules. However, being a leader in Kansas City business tech support services since 2001, we can offer solid advice based on past experience to help you budget appropriately for whatever comes your way.
Think of budgeting for IT support and maintenance as an investment
Your business's technology is a system of equipment with moving parts. Like any other equipment or machinery, it requires maintenance to optimally perform. Budget accordingly for your business tech support in order to avoid preventable business-crashing meltdowns.
Ongoing maintenance is key to keeping business tech support costs under control. The right business software can help smooth out these cost-related issues. Websites like computertechreviews.com (https://www.computertechreviews.com/top-software-options-for-business/) already provide a lot of information on the best software that will help businesses improve their current IT infrastructure but more can be done. Now it's possible for businesses to have their systems created and maintained by a completely separate entity that specializes in the building and upkeep of intelligent business systems, for example you can look into companies such as Vantiq that offer such technical services, you're able to visit website here. Many times, maintenance and tech support visits give us the opportunity to note problems early on. With specialist companies keeping systems running smoothly, the identification changes from "early on" to instantly. Those problems with your IT equipment can be repaired or scheduled for replacement before they affect productivity. Plus, generally you'll pay less for tech support in the long run by keeping business systems running smoothly over time. Having a maintenance page could help to let your employees, tech support and customers aware of any issues with regular up dates to keep them informed.
But even with regular maintenance, it's important to be realistic. New threats emerge every day. Even the most cautious employee can open a dangerous attachment. The occasional virus will get through, but that's to be expected in all business environments. Respond quickly to avoid even more damage to your systems and productivity.
Look years ahead, not months, when it comes to budgeting for your business tech support
The farther you look ahead at your business tech support services, the better. You can safely assume that your IT equipment will last five to seven years. Of course, there will be anomalies when a server crashes or a computer dies earlier, so your tech support budget should have some wiggle room to account for the unexpected, especially if you invest in reliable and efficient software and tech support similar to that offered by this nearshore development company.
Plan your IT budget for equipment replacement years ahead, not months to one year in advance. To avoid big, one-time expenditures, alternate IT equipment replacements.
Replace:
Servers every five years
Workstations every five to six years
Laptops every three to five years
Printers and monitors when they stop working
And/or when your business can benefit from upgraded technology
To alternate replacements… say you have 20 workstations, replace four each year if you're following a five-year IT budget plan.
Include time in your budget for new equipment installation, setup and any necessary training. Anytime there is a need for server upgrades, be ready to bump up your tech support budget. Beyond the purchase price of new IT equipment, budget for the ancillary services, too.
Choose a billing model that best supports your business's IT support needs
Business tech support solutions have to be customized to be effective. Needs change depending on your business, the type of IT support required and your business growth. A growing team means your IT equipment will expand and require maintenance and support.
Flat rate pricing doesn't take into account the changes that your business will undergo throughout the year. You may wind up overpaying for unused blocks of IT support time or you may pay more for IT support and maintenance that isn't included in a flat rate contract. Both can wreak havoc on a business's IT budget.
If you'd like the benefit of our experience providing business tech support services in Kansas City, contact Invision.
Related Posts via Categories