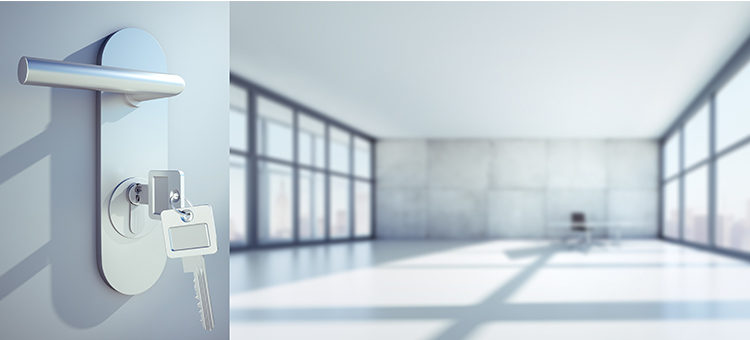 Commercial real-estate services and investment firm, CBRE, reported the amount of U.S. office space that became vacant exceeded the amount of space that was leased by 34.8 million square feet. Companies are rethinking how much office space they really need now that even the biggest companies are giving employees the option of permanently working from home or on a hybrid basis.
Whether downsizing or moving to a new office space, managing that process takes logistical acrobats. However, one of the most important aspects of any business move is determining how to manage relocating your IT. By planning well in advance, you can minimize any downtime, problems and snags that would delay getting back to business as usual.
Here Are Some Tips for Managing IT Relocation
Once you've selected your new office space, inform your providers and vendors of your move date. This list might include the telecommunication provider, internet service provider and/or outsourced IT support firm. If you have an IT support firm, schedule a walkthrough of the new space with a technician. Be ready with at least a draft layout of workstations, printer hubs, server space, routers and such. Using this layout, your technician can tell you if HVAC is sufficient to cool the space where network equipment is kept, as well as where gaps are in terms of outlets, cables and wiring.
Use the move as an opportunity to evaluate and upgrade your technology, if needed. Hardware does have a lifespan. If your equipment is nearing its end of life and replacing it is within budget, a move might be a smart time to upgrade. No sense in paying to move equipment that you'll only have to replace, recycle and connect to your system relatively soon.
Things happen. Items are dropped, broken and lost during moves all the time. Sure, you can make a claim if you use a moving company, but that won't get any of your lost data back. Make an air gapped backup of your data right before you move, so that you have a most recent version should something go wrong and you need to restore. Keep this tape separate from everything else in the move. In fact, the safest method is to create two tapes and entrust them to two people you trust to protect them like gold.
For those moving out of an office space or downsizing but still need a "data center," data center collocation is an option. Techopedia explains the concept well:
Data center collocation is primarily provided by data center or IT service providers.
Typically, data center collocation is deployed within a data center collocation facility. Such a facility is similar to a data center having ample, unused floor space available for rental. The owner of the data center collocation facility provides the floor space, cooling, power and physical security whereas the customer brings in its own servers, storage and/or applications. Data center collocation primarily enables organizations to deploy a data center facility without the need to buy or manage it.
For those establishing a hybrid workforce or who need a suitable place for their non-cloud IT assets to live, a data center collocation can be a smart option. There are several located in Kansas City, and our IT experts can help you choose one based on your needs.
If you are handling the move on your own, take pictures of how your equipment is hooked up. It's easy to forget how everything is connected. If your moving company specializes in corporate moves, their team could handle the reconnection process. Another option, should you or your moving company not handle reconnection, an outsourced IT support firm, like Invision, can handle this for you.
Once moved and your system is connected make sure it is ready to go by testing it, ideally outside of working hours. Again, your IT support firm can help with this and troubleshoot any issues before they cause headaches during work hours and before they interrupt business operations.
Give employees time to "test drive" the setup. They are your best resource for identifying hiccups. Share any problems with your IT support firm who can address them accordingly.
If your company is downsizing, special considerations need to be made for working from home, network security and business continuation. Invision has helped several Kansas City businesses easily navigate the process. Let us know how we can help.
Related Posts via Categories