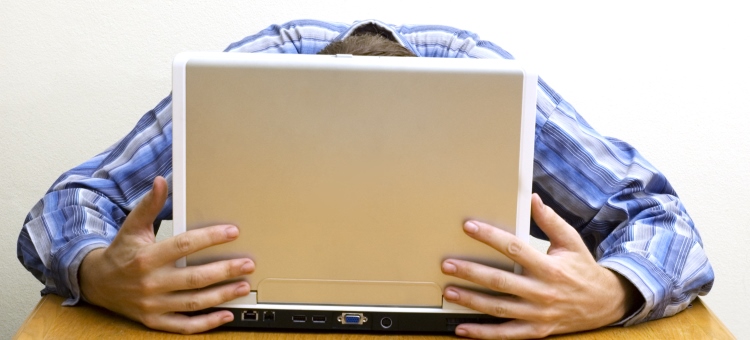 When it comes to business, the difference between simply surviving and really thriving often boils down to matching the right projects with the right people.
Regardless of how skilled members of your team are, how adept you are at multi-tasking or how long you've gotten by without help, there are times when hiring a Successful Business Process Outsourcing company is simply the best course of action for your company. Especially considering the time, resources and frustration they can help you avoid. Many businesses who are looking for the most effective and efficient route to streamlining their IT processes, will look specifically for an experienced IT consultant, as they can help them with the following examples:
Launching a new IT project
Installing new network systems or re-structuring existing ones
Implementing new or upgrading existing security features
However, IT projects like these don't always necessitate keeping a full-time IT employee on your payroll. The hiring process can be very time-consuming. Every company will conduct interviews and others will acquire the services of a company specializing in drug testing in Springfield, MO, or wherever is relevant, so that they can be confident in who they have hired. Before you go through the hiring process, you should be certain that you require full-time IT employees and explore other options as well.
Here are six tell-tale signs that it's time to outsource the IT work for your Kansas City enterprise:
1. You Don't Have In-House Resources Available
Let's face it – most IT consultants in Kansas City have a unique combination of specialized skills and high-level technical knowledge gained from working on many different projects for many different types of businesses that makes them a unique asset for your company.
Unless you're operating a large, multi-location company that has an in-house IT department in Kansas City, chances are good that you need to outsource IT work – if you want the job done right.
2. Your Current IT Expert is Joann, an Admin
Joann, who was hired as an admin, just happens to know a little about computers. That knowledge was enough to make her the go-to person when there is an IT glitch. But eventually, your business technology needs out-pace Joann's know-how, leaving not only her frustrated, but also your staff and even customers.
Ultimately, this common scenario ends up doing more harm than good. Joann is spending time doing a job she is untrained for, not performing the work that she was hired to do. Inexperience solving complex IT problems can bring irreparable damage to your IT systems.
Without an IT expert on staff, you have no way of accurately measuring the cost of Joann handling IT needs compared to outsourcing to experts until it's too late and it costs far more to repair Joann's mistakes.
3. You Need a Fresh Perspective
IT consultants bring a fresh perspective to your organization, providing an unbiased opinion that is unaffected by the typical corporate 'baggage' and office politics. When you outsource IT projects and work, you'll benefit from having an objective opinion that often identifies issues and challenges that are easy to overlook.
A company's staff becomes accustomed to doing things as they've always been done. Efficiency comes from looking at those processes and using technology to improve them. An outside perspective is helpful in the evaluation process because like the saying goes, "Sometimes you don't know what you don't know."
4. You are Changing Computers or Software
While younger more tech-savvy employees will be able to handle changes in the software or computers you use for your business your older peers will certainly not. When changing to a new way of working there will be plenty of mistakes, plenty of questions asked, and a large amount of chaos and confusion. Getting an IT consultant to take care of data transfer as well as any data entry errors can make the transition process go much more smoothly. Do bear in mind that for specialist software systems like ERP (Enterprise Resource Management), you would need consultants who are an expert in that area, such as Syte Consulting Group. Getting an IT consultant for a type of computer system they are not an expert in will only result in further frustration.
5. You're Really Not Sure If You Need to Outsource IT
Sometimes knowing when to hire an IT consultant is tough; after all it can be a bit of a mystery to most business owners and managers.
Because most outsourced IT consultants offer project consultation packages, it's possible to find a Kansas City IT consultant who can provide you with a brief assessment of your IT situation. This gives you the information you need to decide whether or not to outsource IT work.
6. You Need Ongoing, On-Call IT Support
Many Kansas City businesses could benefit from having an IT expert on call around the clock, but hiring a full-time IT person simply isn't feasible. In these cases, IT consultants offer the best of both worlds – they can be retained to work on-call at a fraction of the cost of hiring a full-time, on-site IT specialist.
IT outsourcing has been gaining traction in the Kansas City business community for years as the area attracts more and more high-tech businesses thanks to our growing reputation as the Silicon Prairie.
As technical demands increase among enterprises, so does the demand for cost-effective and reliable IT consultant services. If not having an experienced IT consultant to count on is holding back your business, give Invision a call. We're happy to help assess your needs and deliver just the right level of support to help you thrive.
Related Posts via Categories