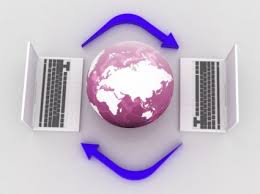 Think local. Shop local. Buy local. Local is all the rage these days—from the food you eat to the services and products you buy. Keeping a "local" mindset is good for a community's economy, as well as the environment. But using local farmers and shops applies to more than carrots and retail stores. There are benefits to using local IT consultants too.
Good local IT consultants earn their reputation. All you have to do is ask colleagues in your industry or have businesses with similar IT processes. These references are all you need to know to vet the skill and service of a local computer support company. The Kansas City metro has a population of approximately two million people. Two million may sound like a lot, but those in the business community understand word gets around pretty quickly around here.
It's easier to keep track of businesses in your own back yard, so to speak. Learning your computer support company folded means you'll be scrambling for a replacement at the time you need it most. By hiring a local IT consultant, you know the business is still in business and gives you time to prepare if it's not. Like most reputable consultants, Professional Indemnity Insurance is a given which is a sign of a well-respected business.
With remote IT consultants you never know whom you're going to get. A novice in India? A start-up that may or may not be riding on a more established parent company's coat tails? If experience matters, and it should, you'll want to work with a local IT consultant so you know exactly how long the company has been in your market. Invision has been one of the best Kansas City IT consulting groups for more than a decade now.
Until Superman adds IT support services to his super powers, a local IT consultant is the next best thing. There are computer issues that cannot be solved remotely including: viruses, malware, inability to boot the computer, firewall and network switch glitches, hardware failure and more. A local IT consulting Indianapolis firm can be there faster than a speeding bullet (exaggeration, but you get the point). We're talking a short drive versus a plane trip. And who's paying that airfare? That's right. You.
Curious about IT support companies with subcontractors in your area? Sounds reasonable and workable, doesn't it? It does until you realize the issue hasn't been completely resolved or something else goes wrong shortly after that may or may not be related to the "support" you received. Subcontractors work for themselves, and can't always be held accountable for their work, nor do they answer to anyone. Using a non-local IT support company can leave you in the middle of a "who's responsible for this" tug-of-war.
Your best bet is to work with a local information technology consultant who offers both remote andon-site tech support. It's the best of both worlds and ensures your consultant will be there when you need it—where and how you need support. Want to learn more about Invision and how we help businesses succeed every day? Browse our library of recent posts. You're sure to find something of value…
Related Posts via Categories