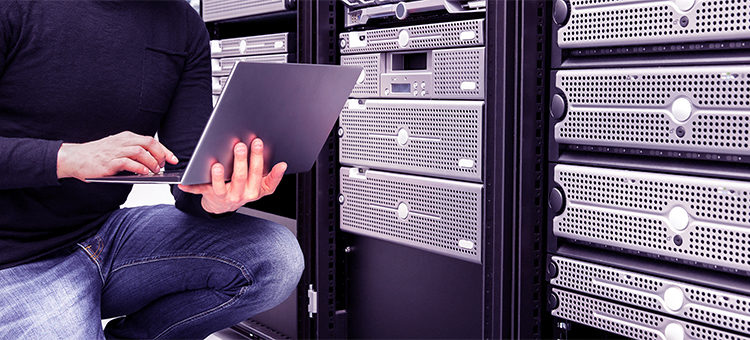 Chances are that if you're reading this, you've already realized that your business has reached the point of requiring an outside IT consultant. This could be to supplement your in-house technician or department's knowledge, to get an expert assessment on integrating technology to help you grow, to be more efficient, to solve an issue that is hampering your processes or to invest in a system that makes your business more competitive. Whatever the reason(s), choosing the right IT consultant from the beginning is going to determine how well your issue(s) are solved.
One of the first decisions that you'll need to make is whether your IT consultant is Kansas City-based or offshore remote. Location may not seem important, especially now with so many people completely comfortable using remote meeting tools, like Zoom and Meeting. Also, the ability for IT support to log in remotely has made having a local firm feel less important. However, don't let virtual tools and remote services undermine the importance of having an IT consultant "down the street."
Five Reasons Having a Kansas City IT Consulting Firm Matters
Having a local IT consulting firm gives you the benefit of real-life referrals. Online reviews can be somewhat helpful, but nothing beats having recommendations from other business owners. Talk to other business owners you know in and outside of your industry about their experience with outsourced IT support. Invision works with many Kansas City business owners, providing top-rated service and support.
When working with a local IT firm, that firm wants to protect the reputation it has earned. This is a stark comparison to remote tech support that has no vested interest in maintaining a local reputation. After all, you won't run into an off-shore tech representative at a local business networking event.
A Kansas City IT consulting firm has IT experts on staff and employees on payroll. When you need IT support, working with a local firm means you'll know who is going to handle your support issues. Choosing a remote tech support company means you get a technician by luck of the draw. Invision IT experts are hands-on, so you'll always know who your technician is. If your issue falls in another one of our expert's wheelhouse, we bring that person in to solve it.
If your company is experiencing a major IT problem, such as a ransomware attack or your system is down, having your IT support nearby is reassuring. Plus, if your system is down, no one can log in remotely. Invision is a short drive away.
IT support freelancers or subcontractors can pose a risk to your business. If one isn't able to solve your IT problem or creates even more problems, you'll have a difficult time holding that one person accountable. With a local IT consulting firm, like Invision, you're dealing with other business owners who are vested in performing quality and reliable IT support.
The Best IT Consultant for Your Business Now and for the Long Haul
The best IT consultant for your business is one who you can trust in an immediate IT crisis and helps you plan and prepare for the future. From helping protect your company from cyberattacks and ensuring your system is maintained, to guiding your decisions on cloud services, Invision takes the time to get to know your business and takes the guesswork out of IT support.
That's why it's critical you have a local, Kansas City IT consultant on call. Trust Invision with your technology—no confusing pricing models, just hands-on support when, where and how your company needs it.
To learn more about what Invision can mean to your business, contact us for a technology or IT security evaluation.
Related Posts via Categories