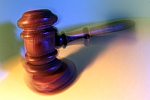 You've heard a bit about it over the last few months, but if you watch or read any sort of news outlet, you'll hear a lot more about it in the future. It's the Apple versus Samsung patent battle, wherein Apple claims Samsung stole its intellectual property, mainly the designs of the iPhone and iPad.
One of Samsung's tablets is already banned in the U.S. and Apple is reportedly seeking more than $2 billion in damages. But legal experts and patent lawyers say the case won't be so easy for Apple to prove, and keeping jurors' attention during a long, technical trial may make or break the case.
For an easy-to-understand guide to the case, check out The Verge's Apple vs. Samsung: the complete guide to a billion dollar trial.
Related Posts via Categories