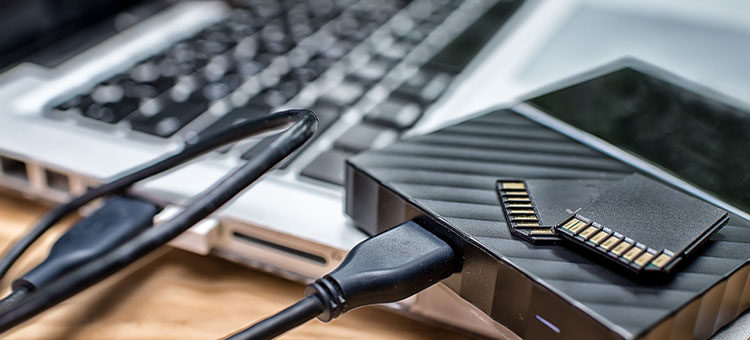 Find yourself in one or more of these situations? It's time to talk to Invision Kansas City about a server.
In all our years of providing IT support, Kansas City business owners have commonly asked us whether or not their companies are ready for a dedicated server. An IT consulting firm cannot answer yay or nay without digging in to problems you want to solve or efficiencies you want to create.
When you find yourself in one or more of the following scenarios, it's time to talk to Invision Kansas City about adding a dedicated server to your business.
Multiple hardware devices are starting to add up in lots of ways.
If you have multiple devices each doing singular tasks, it might be time for a dedicated server that can do the work of a router, the NAS device, backup drive, firewall and such on one machine. These tasks eventually can overwhelm single devices and destabilize your entire system. Not to mention the space and electricity these devices waste. The benefit you gain with a dedicated server is streamlining multiple functions in one device, saving space and energy.
Updating and retaining control of network security across all computers is becoming a full-time job.
For businesses with a handful of computers networked peer-to-peer (directly to each other), installing and updating security software on each one is manageable for a while. But eventually, staff size or number of computers increase and keeping each machine updated feels like a full-time job. Due to the risk of malware, cryptoware and viruses, it has to be done. Plus, it's mandatory if you're in an industry regulated by requirements such as PCI, HIPAA, etc., which typically calls for specific security protocols across your network.
When a dedicated server is installed, security applications that scan for viruses, manage spam and junk filters and install programs can be run on all computers from one place-your server. All devices on your network are running the same application software versions, and they can have the same level of security based on your industry needs and your personal preferences.
Your business is running on applications that use sensitive information stored on a secure database.
Applications, point of sale (POS), accounting, employee time clocks, etc., access and update information stored on a database. A server can serve as a secure database for sensitive, private or protected information like inventory, orders, hours worked, customer data and more.
Even those using cloud-based services and applications might benefit from backing up business-critical files and information on a secure server should internet access become unavailable.
You have employees who work remotely.
Whether by choice, necessity, or emergency, employees can access files and continue business as usual by using a VPN connection to the server. Having a company policy that all files are stored on the company server reduces the risk that you'll lose important information or data compared to employees saving files on desktops and laptops or personal computers. And most companies take great caution by choosing standard server racks for additional security of their physical servers.
Your staff size has grown to the point that employees must share resources.
When your staff size is small (1-5 people), it makes sense to share a printer and other devices, etc. And, license fees for applications generally are manageable. However, when your staff size increases so will the number of printers, devices and applications you will need. A dedicated server can serve as the hub for printers, devices and applications, allowing your employees to choose what they need to access by connecting to the server.
If you're dealing with any of the situations above, a dedicated server could be the solution you need. As the go-to IT support for many Kansas City businesses, our technicians have set up, installed necessary software, configured and maintained many first dedicated servers, as well as rackmount servers once the business outgrows their first one. We can help you choose the right hardware and software, including the server, operating system, applications, storage capacity and more. Contact us to learn more.
Related Posts via Categories