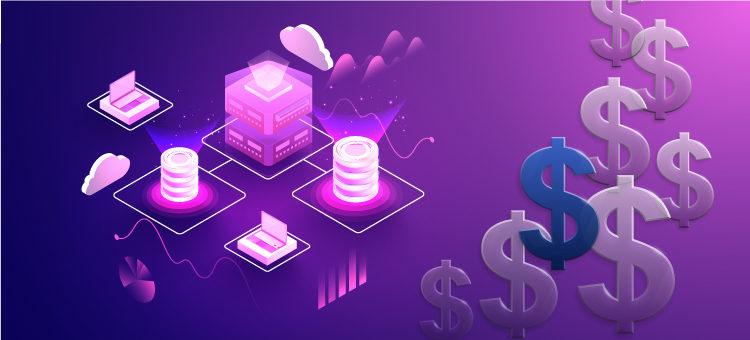 written by Tim Blakley, Invision Partner
Today and for the foreseeable future, the solution to the challenges of operation and maintenance for on-site computing is to migrate to the cloud. Cloud-based services let you access and use shared resources, software and information via desktops and devices over a network.
With nothing stored on site, risks like hardware meltdowns decrease. With everything in the cloud, your need for Kansas City IT support and consulting increases. Moving your business to the cloud comes with upfront costs that usually return savings down the road. Depending on your industry and technology, the cost of migration can be a considerable expense.
Invision IT support leads many businesses through the migration process. Before choosing a cloud-based technology services provider, you need to know the hidden financial and productivity costs associated with their service. Based on our experience, we help you get a handle on cloud computing costs and ways you can save during and after you migrate to cloud-based services and support.
Competition between cloud-based services is healthy, yet prices are increasing across the board. If one raises the price, the others soon follow. Cloud-based services is replacing software purchases. For example, you used to buy Microsoft Office as a software, and now Microsoft 365 is a cloud-based service. Companies that used to purchase a server on which to keep their documents now save those documents to the cloud. Buying software and hardware was a fixed cost. Buying cloud-based services is an ongoing bill, like your utilities.
Is it worth migrating to cloud-based services and cloud-based support?
The potential for reduced IT costs and improved automation, flexibility and efficiency point to yes, especially if you choose a service that charges for only what you use. Invision IT support can help determine your exact usage and needs so that you do not end up spending more than necessary in the long run.
What are the long-term savings compared to the short-term investment of migrating to the cloud?
Migrating to cloud-based services usually results in greater efficiency, higher productivity and lower operating costs for your business. In the long run, you can expect savings in terms of:
Energy usage since hardware is no longer plugged into your office's outlets.
Scalability because the cloud adjusts to your usage.
Capital costs because the cloud-based service provider is buying hardware and maintaining data centers.
Downtime that runs into hundreds of dollars or more an hour. Cloud-based service providers have redundant systems since providing reliable service to their customers is critical.
Increased staff efficiency due to decreased downtime or time spent on troubleshooting internal IT problems.
Setup Your Business for Savings from the Beginning
Cloud-service providers offer many ways to migrate to their system, but they don't make it so easy to leave. When choosing a provider, choose the best provider for today and the future. Evaluate your options should you decide to terminate your current contract and switch providers later.
Visualize your cloud architecture in its current and future states to kick off your cloud migration. Having a clear visual lets you pinpoint and fill any gaps, as well as streamline any duplicates that waste money. These issues can be addressed early on in the migration, which can eliminate kinks in the migration process.
Once your migration is complete, keep these visuals updated since changes are opportunities to streamline, save even more money or introduce even better efficiencies.
Take the Goldilocks approach and choose cloud-based services that are just right for your business. In other words, select and pay for services that you actually need and use. Don't stop there. Track usage and adjust to scale.
When your business is moving to cloud-based service and IT support, Kansas City's Invision can help you decide which one best suits your business needs and find ways to save money in the process.
Related Posts via Categories