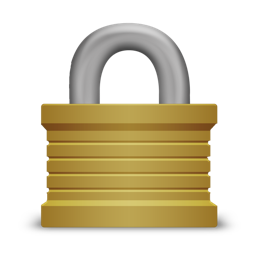 It's something we at Invision seem to have turned into a theme within our communication to you over the years: Take care of your data! Beware for your privacy!
But it's still to easy to consider such threats few and far between. That is, until you read the results of various searches in the Chronology of Data Breaches database, maintained by Privacy Rights Clearinghouse, a nationally recognized consumer education and advocacy nonprofit dedicated to protecting the privacy of American consumers.
The searchable database is designed to assist researchers, the media and everyday consumers to better understand trends within this type of data.
Currently, every breach incident is categorized according to the following criteria:
Type of breach. This describes what occurred that resulted in the disclosure. For example, was there a hacking incident?
Type of organization. This describes the type of companies or organizations involved in or responsible for the breach. For example, educational institutions are one type of organization while healthcare facilities are another.
Year. This is the year that the breach was made public. Please note that this is not necessarily the year the breach occurred, only the year it was revealed.
Here's just a sampling of some of the incidents in the record:
May 11, 2011     Michaels Stores Inc.
A number of PIN pads in Chicago-area Michaels stores were found to have been tampered with. Michaels checked 7,200 PIN pads in 964USstores.  Fewer than 90 pads were found to have been compromised, but the affected pads were in 20 states. Michaels expects the process of replacing the pads to last about 15 days. The number of affected customers is in the tens of thousands.
February 24, 2010     7-Eleven, Sandy, Utah
A skimming device monitored transactions at a gas station pump inSandy,Utah. The device could have been active for 60 days before being discovered and was used to steal over $11,000.
January 22, 2010     Brio Tuscan Grille in Country Club Plaza, Kansas City, Missouri
A man used a skimming device to obtain the credit card information of customers while working as a waiter at Brio Tuscan Grille of Kansas City, Missouri.
April 7, 2008     Redbox, Oakbrook Terrace, Illinois
Redbox rents DVD movies via vending machine in drugstores and supermarkets throughout the country. They announced that they'd found credit card skimmers attached to three of their kiosks.
Related Posts via Categories