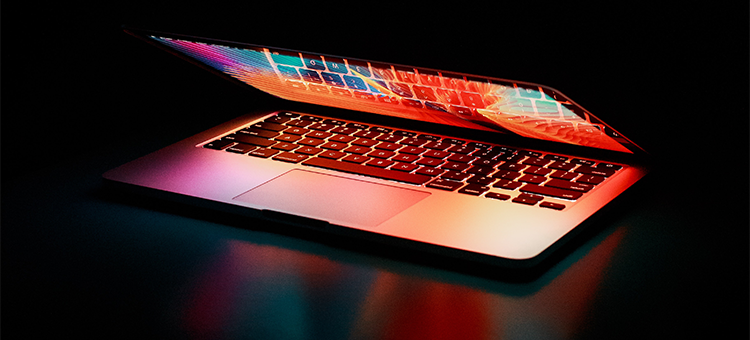 If "this quarter" or "this year" is being updated to "maybe next year" in your IT planning for replacing laptops, you're not alone. Between shortages, shipping delays and economic factors, purchasing new laptops is moving down the financial priority list for business owners and IT managers. Yet, laptops being used for remote work means these devices are nearing the end of their lifespans quicker than usual. Counteracting both of these factors requires knowing how to make laptops last longer.
What's a Reasonable Expectation for a Laptop's Lifespan?
The lifespan of a laptop hovers on both sides of the five-year mark. Much of this depends on use, and we already noted that heavy remote work use decreases lifespan. More remote use aside, a laptop that's in heavy use and frequently goes on the road will probably stop performing at its best in as early as three years. Well maintained and taken care of, laptops can last up to six years. However, eventually the cost of repairs and maintenance will outweigh the cost of buying a new laptop.
Easy Ways to Make Your Laptops Last Longer
Mind where you put them. Don't allow food or drink near laptops. Unlike desktops, laptops' portability means employees take them everywhere, including to coffee shops and restaurants. And, who hasn't worked through lunch? It's a hard rule to follow, but encourage employees to keep food and beverages a safe distance from their laptops.
Remind your team to use their laptops on hard surfaces. Soft surfaces, like pillows, sofas and their laps, increase heat which makes the fan work harder and puts the laptop at risk for unnecessary stress on components, shortening its lifespan.
Also, refreshers to handle laptops carefully never hurts. Don't put them on edges of furniture. Keep them away from kids and pets. And, when carrying, do so in a bag or by the bottom and closed, never by the screen.
Take some applications down a notch or two. Some applications are resource hogs. Having several of them running at once taxes a laptop. Remind employees to close applications that they aren't actively using.
Keep them clean. Dust and dirt easily worm their way into laptop crevices, settling on components and causing an early death. Keep cans of compressed air on hand to blow dust and dirt out of keyboards, ventilator holes, speakers, hinges and ports. Don't use liquids for cleaning laptops.
Follow the manufacturers' advice on battery charging. It's a fact of life that batteries eventually die. What's not so clear is the best way to make a laptop battery last. Advice ranges from charging only when it's nearly dead to charging every day regardless of percentage it's showing. Follow your laptops' manufacturer's recommendation, not comments you find online.
Keep operating systems and software updated. IT security is a plan, not a purchase. Your operating systems (OS) and drivers should be kept up to date. Those patches and upgrades are released by developers for a reason. Use them. New bugs and viruses are being unleashed every day and when you buy security software you're buying an ongoing service as much as a product.
Be consistent with data backups. Backing up your information is vital. It will save you time, money and headaches. Maintaining your backup systems is just as critical. Your backup system should ensure the data – and the right data – is being captured. This way when a laptop does die, all data can be more easily transferred to the new laptop.
Upgrading laptop components can help. For older laptops, upgrading their hard drives or memory can make them seem like new devices.
READ MORE: Managing Your Company's IT Equipment Amid Supply Chain Issues
Do you have questions about IT services available from Invision?  Contact us today. The technology partner you need to help with your IT planning and extending the life of your IT equipment is just a few minutes away.
Related Posts via Categories