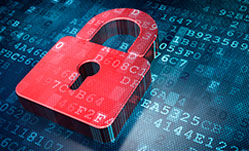 In technology years, email is a really old technology. One drawback to the way email works is that it wasn't designed to filter out spam and fishing emails. There's just no inherent way to prove that the sender of email is really who they say they are. There have been systems put in place on top of...
A server is a device on a network that manages network resources. Most commonly we mean a specialized computer on a network, but there are other types of servers, too. Servers can be dedicated to just one function, such as storing and managing shared files, managing print jobs for one or more...
UK-based Sophos, an IT security company, notes on its blog a couple of recent scams making their way around Facebook. Don't fall for a current Facebook trend that promises to give you a custom pink or red facebook profile page. It's a scam! However, if you see your friends' profile pictures...
"Seven out of 10 young employees frequently ignore IT policies, and one in four is a victim of identity theft before the age of 30," according to a global study from Cisco, released in mid-December. The three-part Cisco Connected World Technology Report uncovered some possibly worrisome...
Winters in Kansas City. We might get a lot of snow, but we are just as likely to get a layer of ice that turns our roads and highways into skating rinks. At such times, many employees' and business owners' minds turn to the appeal of telecommuting, whether or not they give it much thought during...
It's something we at Invision seem to have turned into a theme within our communication to you over the years: Take care of your data! Beware for your privacy! But it's still to easy to consider such threats few and far between. That is, until you read the results of various searches in the...