IT Support Tailored to Law Firms' Compliance & Privacy Needs
Two Lawyers Walk into a Bar…
We Know What It's Like to Work Hard and Be the Punchline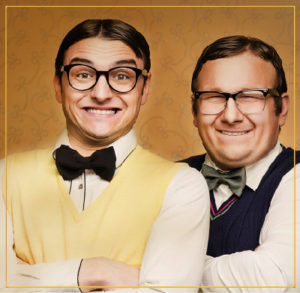 As network engineers and computer support specialists, we know what it's like to be the punchline of a joke. All of Invision's IT experts don't wear pocket protectors and glasses. But, we take our jobs of helping people through complicated situations as seriously as you take yours.
Isn't it time you had IT support from a company that understands law firms?
For 15 years, Invision has been keeping Kansas City networks up, safe, secure and compliant with evolving compliance regulations. Your law firm can't leave your clients personal and confidential information at risk.
We tailor IT support and network maintenance services to the rigorous demands of a law firm.
Preventative network services and scheduled or on-demand maintenance
On-call online, phone or on-site support with our live, local network engineers
Cloud or network management services tailored for your law firm
Network security to safeguard your clients' sensitive and protected personal information
Fair pricing structure so you pay for exactly what you need, not a penny more
Expect Professional Courtesy
You don't practice what you do, and neither do we. Invision's IT engineers are highly trained and certified professionals. You will never work with an unqualified, help-desk type.
When you have to be in depositions, meetings and court, your network has to be up and accessible. Your computers have to work. And data must be secure and kept confidential. Period.
The Choice of an IT Company is an Important Decision and Should Not Be Based Solely on Advertising
But it's a good place to start. Schedule a free consultation for your firm's computers and network. Let us look for common signs that could compromise your documents and ultimately, your cases.
Invision offers 24/7 emergency IT support for law firms so your team can focus on what matters most – your clients.