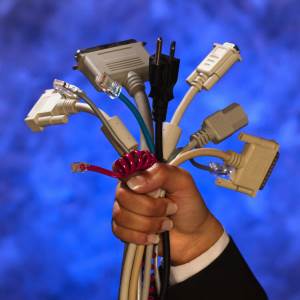 In an age when we're always connected wherever we go, it's become obvious that not all Internet bandwidth is equal. The Internet bandwidth you have at work is different than what you have at home. Once upon a time, business Internet bandwidth was far superior to what was available on your home...
A server is a device on a network that manages network resources. Most commonly we mean a specialized computer on a network, but there are other types of servers, too such as game servers. Servers can be dedicated to just one function, such as storing and managing shared files, managing print jobs...
Winters in Kansas City. We might get a lot of snow, but we are just as likely to get a layer of ice that turns our roads and highways into skating rinks. At such times, many employees' and business owners' minds turn to the appeal of telecommuting, whether or not they give it much thought during...