Technology Experts / Technology Partners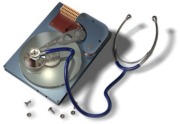 Invision  is a Kansas City Tech Support  business who knows that communication is critical in a successful partnership. Unlike many computer support companies, we speak in a language clients understand. And we invest significantly to remain experts in contemporary technologies and systems.
Invision Technology Partners
American Power Conversion (APC)
In today's "always on, always available" world where businesses can't stop and downtime is measured in dollars, American Power Conversion (APC) provides protection against some of the leading causes of downtime, data loss and hardware damage: power problems and temperature. As a global leader in network-critical physical infrastructure (NCPI) solutions, APC sets the standard in its industry for quality, innovation and support. Its comprehensive solutions, which are designed for both home and corporate environments, improve the manageability, availability and performance of sensitive electronic, network, communications and industrial equipment of all sizes.
Carbonite
Carbonite is a recognized innovator in the online backup industry. We back up more than 200 million new files every day and it takes a lot of advanced technology to make sure those backups happen quickly, safely and without incident.
CyberPower Systems, Inc.
CyberPower Systems, Inc. designs, manufactures, and markets state-of-the-art power protection equipment for corporate, business, home, government and educational markets. CyberPower is an industry leader by surpassing customer expectations in the development, design, construction, durability and functionality of uninterruptible power supply (UPS) products for computers, peripherals and connected devices.
Dell PartnerDirect
Dell PartnerDirect provides its Partners with strong market differentiation and growth opportunities through various programs.
GFI
GFI is a leading provider of Windows-based anti-virus, anti-spam, network security, network monitoring and messaging software. Founded in 1992, GFI has offices in the US, the UK, Germany, Cyprus, Australia and Malta, and sells its products through a worldwide network of resellers and distributors. GFI is a Microsoft Gold Certified Partner and has won the Microsoft Fusion (GEM) Packaged Application Partner of the Year award. Clients include Microsoft, Telstra, Time Warner Cable, Shell Oil Lubricants, NASA, DHL, Caterpillar, BMW, the US IRS, and the USAF.
HP
HP is a technology solutions provider to consumers, businesses and institutions globally. The company's offerings span IT infrastructure, global services, business and home computing, and imaging & printing.
Lenovo
As a global leader in the PC market, Lenovo develops, manufactures and markets cutting-edge, reliable, high-quality PC products and value-added professional services that provide customers around the world with smarter ways to be productive and competitive.
Linksys
Linksys, a division of Cisco Systems, Inc., is the recognized global leader in VoIP, Wireless and Ethernet networking for home, SOHO (Small Office, Home Office) and small business users. Linksys specializes in products and solutions that provide effortless and economical sharing of broadband Internet connections, files, printers, digital music, videos, photos and gaming over a wired or wireless network.
Logitech
Focused on innovation and quality, Logitech designs personal peripherals to help people enjoy a better experience with the digital world. We started in 1981 with mice, which (new at the time) provided a more intuitive way of interacting with a personal computer. We became the worldwide leader in computer mice, and have reinvented the mouse in dozens of ways to match the evolving needs of PC and laptop users.
Seagate
As digital content, such as music, video, photos and games, becomes more integrated into everyday life, the idea of static data storage is becoming obsolete. In today's on-demand world, you want to access, share and secure your digital content using dynamic storage solutions that give you the freedom to do business, create and interact-anytime, anywhere. From protecting treasured family photos and personal music collections to developing next-generation consumer electronics devices and large enterprise networks, Seagate delivers advanced digital storage solutions to meet the needs of today's consumers and tomorrow's applications.
SMC Networks
SMC Networks is a leading provider of high-performance, standards-based networking solutions. The company provides networking hardware for small-to-medium sized enterprises (SME), small office/home office (SOHO) and networked homes.
SonicWALL
Founded in 1991, SonicWALL, Inc. designs, develops, and manufactures network security, secure remote access, Web and e-mail security, continuous data protection, and policy and management solutions. Offering appliance-based products as well as value-added subscription services, our comprehensive array of solutions provide enterprise-class Internet and data protection without any compromises.
Symantec
Symantec, the world leader in Internet security technology, provides a broad range of content and network security software and appliance solutions to individuals, enterprises and service providers.
Trend Micro
Vision: A world where it is absolutely safe to exchange digital information
Mission: Develop, deliver and support the most flexible and customizable internet security solutions to address the ever-changing threats on the Web.